When preparing for a turnaround project, it's essential to ensure your workers have the proper protective garments. Lakeland Industries manufactures a wide array of garments to fit your application.  
Whether it's simple oil and grease, FR protection, or a combination of FR and chemical protection, we have you covered. 
PPE for Dust and Dry Particulates
Lakeland's MicroMax® NS line is the perfect disposable garment to protect against general dirt, oil, and grease. These garments are constructed of industry-leading microporous fabric and are even capable of withstanding light chemical splash. 
Available in various configurations, including coveralls, lab coats, and shoe and boot covers amongst others, Lakeland MicroMax® NS will help protect your people during routine maintenance and large turnaround projects. 
Chemical Protective Clothing
Durable and lightweight, Lakeland ChemMax® 3 provides a barrier against a broad spectrum of toxic industrial chemicals, dual-use chemicals, chemical warfare agents, and other harmful contaminants.
The multi-layer film is applied to a heavy polypropylene nonwoven for increased strength and durability. The barrier film is significantly softer than other products on the market, resulting in a quiet, more comfortable garment.
When your turnaround team starts handling hazardous chemicals, Lakeland ChemMax® 3 will help keep them safe. For more information on permeation rates and safe use-times for ChemMax® products, use our free chemical search tool supported by PermaSURE.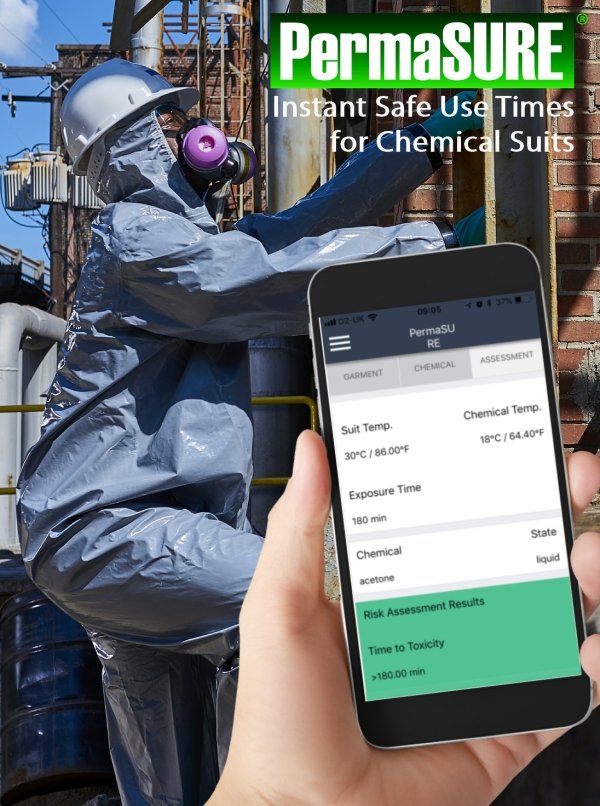 Heavy-duty Chemical Protection
Lakeland's ChemMax 4® Plus is the next generation of ChemMax® 4 fabric providing superior, advanced chemical protection.
Constructed with 6-layer protective system, it will stand up to the toughest and most hazardous chemical environments. Lakeland ChemMax® 4 Plus products offer heat sealed seams with a range of configurations including coveralls with respirator-fit hoods and encapsulated suits.
Flame Resistant Coveralls
Lakeland flame resistant coveralls have the built-in toughness and uncompromising features that you expect from a leader in the FR market. Our durable coveralls are designed to provide maximum comfort and protection.
We manufacture a wide array of FR coveralls with many different fabrics, including FR cotton, cotton nylon blend, Nomex, and Westex DH. Lakeland coveralls are packed with features including a multitude of pockets, brass zippers (covered with FR fabric), pleated bi-swing back with elastic waistband for added comfort, and adjustable sleeve cuffs.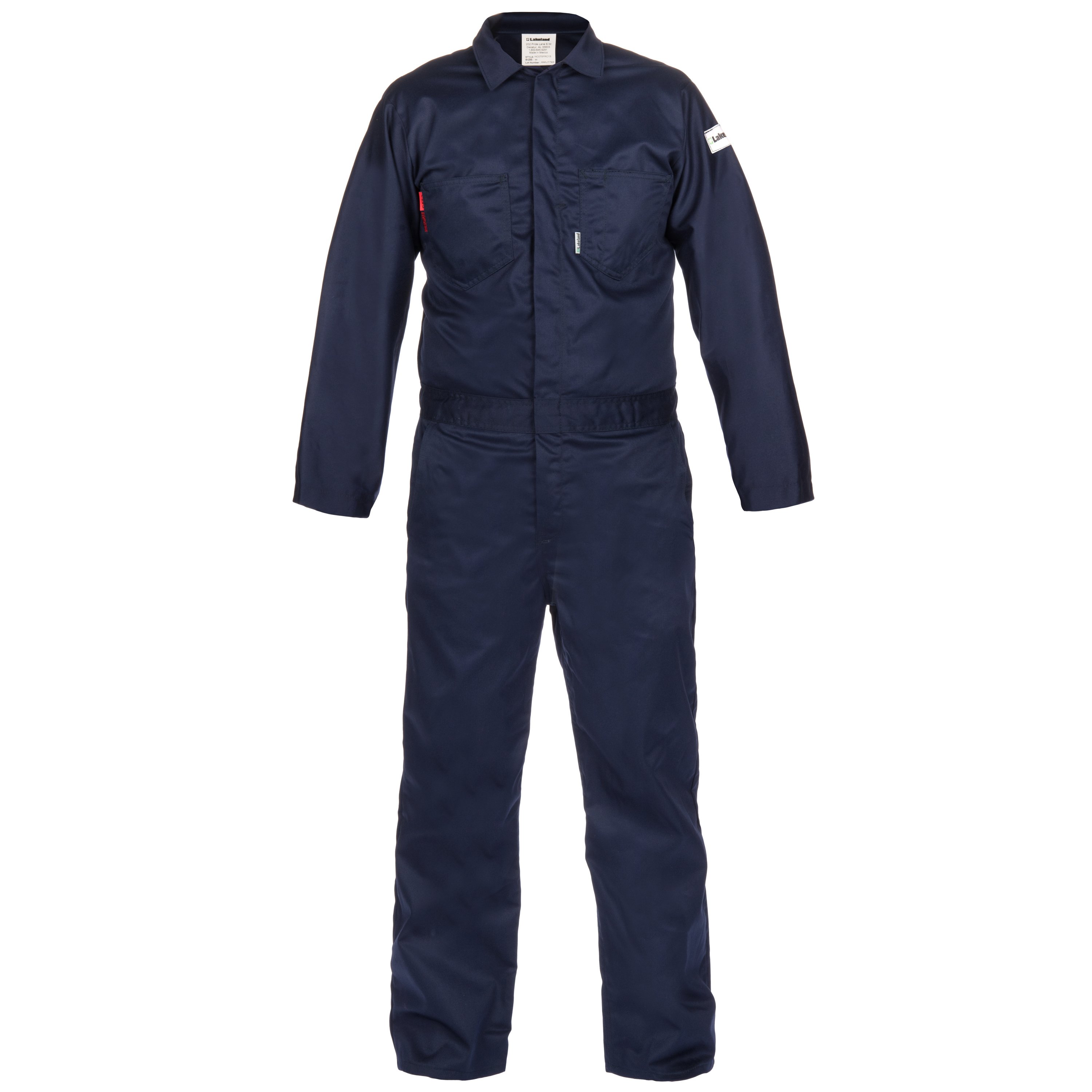 Secondary Flame Resistant Coveralls
Lakeland Pyrolon® Plus 2 is certified to the ANSI/ISEA 203-2018 standard, the only standard for secondary FR garments. This garment protects your costly FR coveralls from dirt, grease and oil while providing breathability and FR protection. Pyrolon® Plus 2 is self-extinguishing, it will not melt or drip, nor will it soak up oil like other competing garments.

Chemical and Flame Resistant PPE
Lakeland Pyrolon® CRFR combines chemical resistance and flame resistance, designed to protect your primary FR and ARC rated garments. The outer layer of Pyrolon® CRFR garments bar contaminating flammable chemicals and compounds from penetrating. Available in several coverall configurations as well as sleeved apron.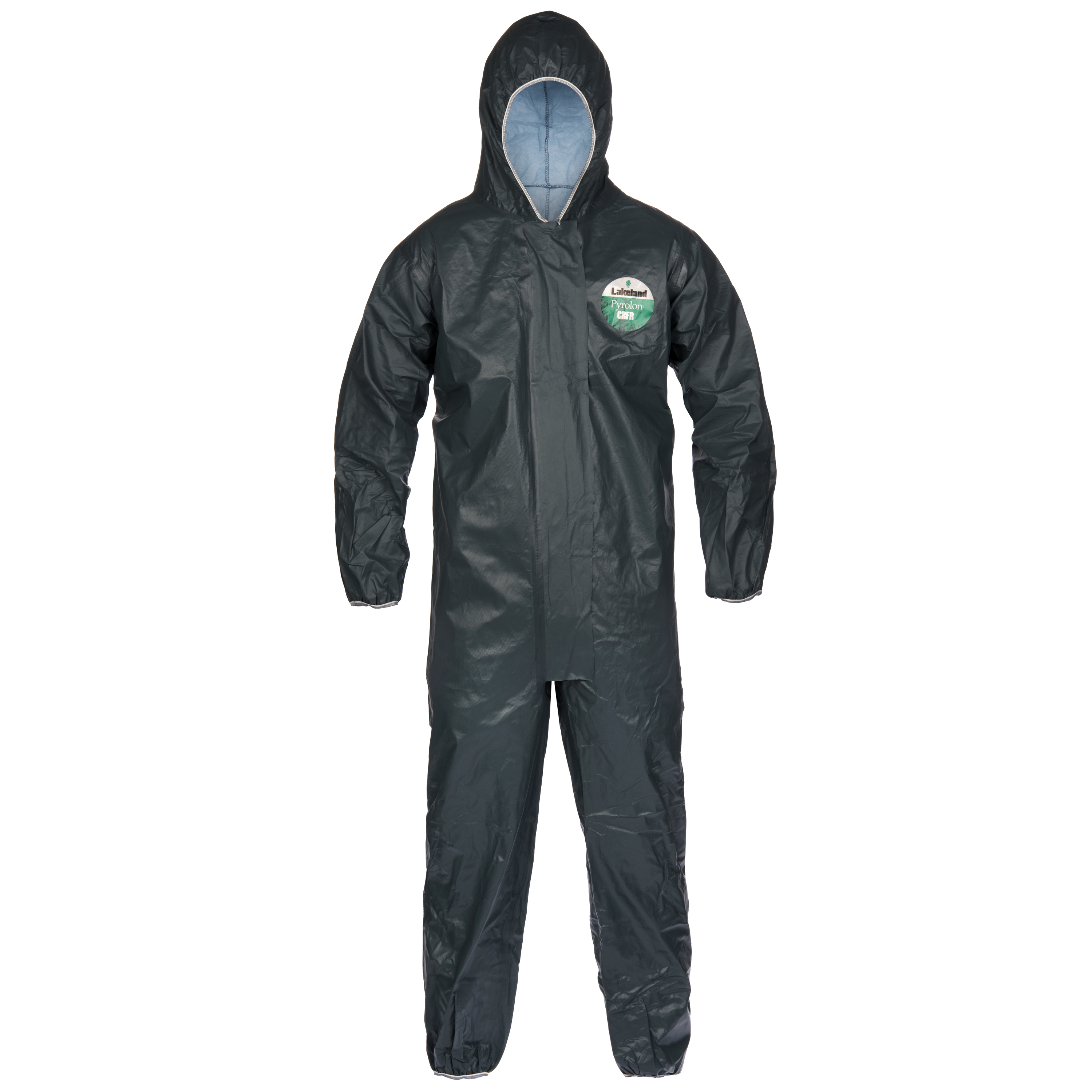 Advanced Chemical and Flame Resistant Protection
Lakeland Pyrolon® CBFR provides advanced chemical protection as well as self-extinguishing FR protection. Designed to be worn over primary FR protective clothing, for environments where both chemical exposures and flash fire are a concern. This advanced chemical barrier is self-extinguishing, won't melt or drip. 
Pyrolon® CBFR is your choice for protection in harsh chemical environments for the likes of Ammonia, Hydrofluoric Acid and other serious chemicals where workers need chemical protection over primary FR protective garments. 

The Lakeland Difference
Lakeland brings over 30 years of experience in manufacturing leading disposable protective garments across chemical and industrial applications. With an encompassing portfolio of innovative disposable protective clothing, you can trust Lakeland to provide exceptional garments and customer service, so you can focus on protecting your people.
If you need assistance selecting the garments for your application, or need chemical permeation or penetration data, click here to get in touch with a Lakeland specialist. We'd be glad to assist!