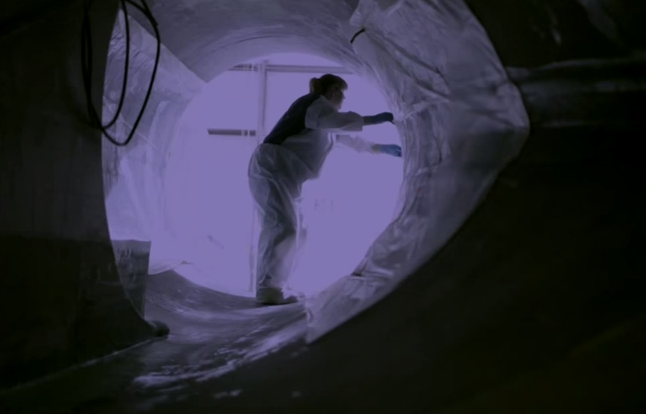 There are many misconceptions related to the breathability of chemical protective clothing. While it is imperative to compare the comfort and quality of clothing that protects against hazardous materials and bloodborne pathogens, it is also important to understand how well a garment breathes based on its air permeability.
Air permeability is measured by rate of airflow in cubic feet, per square foot of sample area per minute (CFM). The higher the CFM, the more breathable the garment. While "breathable" implies added comfort, the description also implies that the garment is more susceptible to permeation – a critical feature for wearers of chemical protective clothing.
Considering that a CFM of zero has no breathability, the difference in many chemical and biological protective clothing items is deceiving. For example, take Lakeland's MicroMax NS vs. Brand "T". This video demonstrates that the difference in "breathability" is the difference of wearing a layer of 60 t-shirts vs. 61 t-shirts.
The "breathability" misconceptions in chemical protective clothing bring the importance of the garments' quality and comfort to light. Protective garments should be made from materials that are flexible enough for the wearer to move and work in the safest ways possible. A garment that is inflexible or causes dexterity issues may contribute to accidents such as slips, trips and falls.
A good fit ensures the protective garment provides the wearer with both comfort and adequate protection. Ill-fitting garments run a higher risk of tearing and restrict movement, which can ultimately affect the wearer's ability to carry out work safely and efficiently.
Additionally, educating workers about heat stress is an especially important consideration in summer months and in warm climate areas. Warn against altering protective apparel in any way (unzipping, rolling sleeves or hems, creating holes), as fabric modifications present added risks. If workers are exposed to heat stress, it is imperative that policies and procedures are implemented each day to avoid long and short-term health issues.