Working in the cold is no easy task. As you work in freezing, unforgiving winter weather, the ability to effectively layer protective apparel is essential, not only for safety, but also for flexibility and optimal performance as temperatures and the elements outside fluctuate.
The concept of layering is certainly not a new one, but the fiber technology behind modern protective apparel has never been more advanced.
How do you layer appropriately and effectively to stay dry, safe and warm?
Watch this short video now and read below to learn more about how moisture wicking layers help improve comfort, safety, and protection.
1. Effective FR Layering Systems Must Start with Moisture Wicking Fibers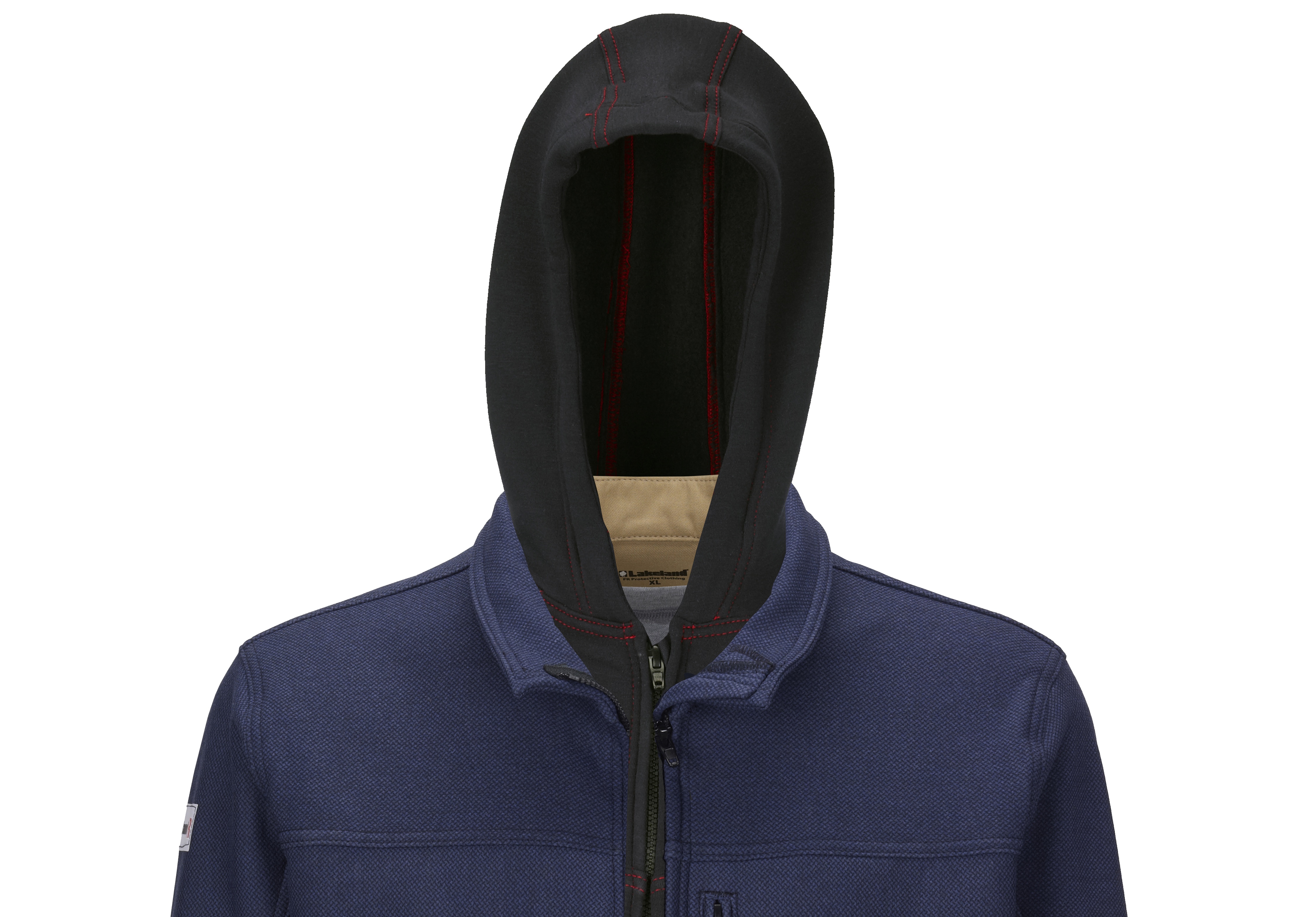 Starting with a solid foundation is the first step in cold weather layering for linemen and industrial workers. It is essential to select a base layer that is made with moisture wicking fibers, to help pull moisture off your skin.
Superior moisture wicking fabrics combine two types of fibers together: hydrophobic (water hating) fibers and hydrophilic (water loving) fibers. A superior moisture wicking garment will:
Absorb moisture and sweat with hydrophilic fibers
Push moisture and sweat away from the body with hydrophobic fibers
Push moisture and sweat through the garment to the outside
Spread moisture on the outside of the garment quickly, so it can dry fast
The optimal blend of fibers for your base layer should be almost equal parts hydrophobic and hydrophilic fibers. In fact, a 60/40 blend (with a higher percentage of hydrophobic fibers and a lower percentage of hydrophilic fibers) is the optimal blend for wicking and drying.
2. How Linemen Can Layer FR Apparel for Cold Weather Protection
A layering system is designed specifically to work together, layer by layer, to keep you dry and warm. Starting with a base layer that consists of permanent moisture wicking fibers, each additional outer layer should have the same characteristics — keep out the elements and wick moisture away.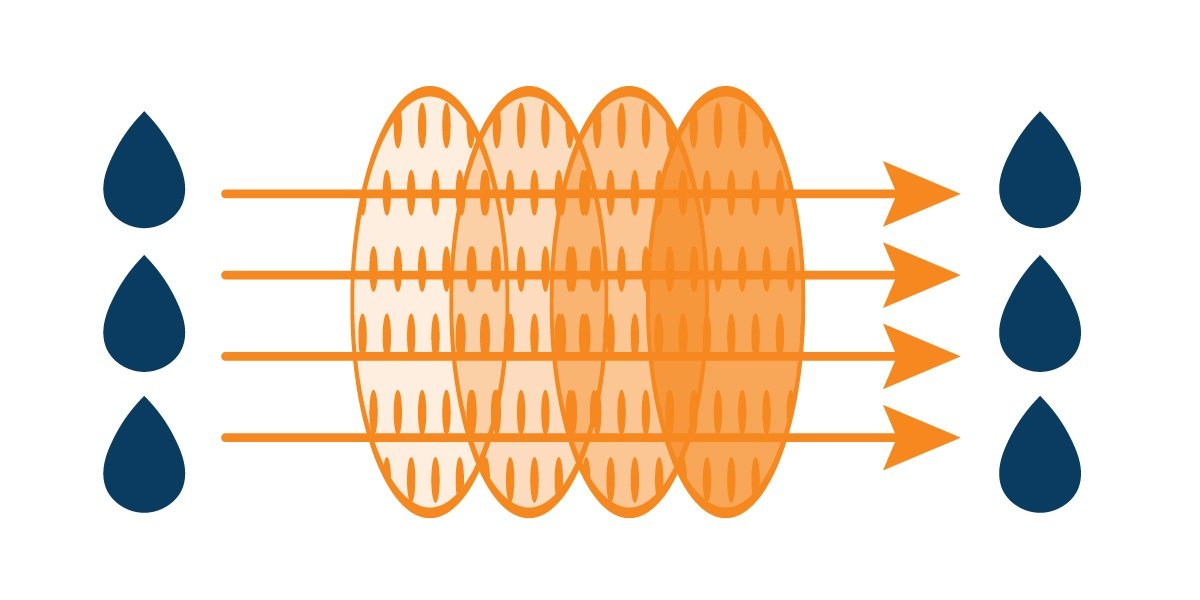 The base layer (or next-to-skin garment) must offer permanent moisture wicking capabilities, to pull sweat off your skin quickly and to keep you feeling dry. Why? If it just has a finish, it will wash off.
Every additional layer, whether it is a button up shirt, hooded sweatshirt or jacket, must all be created with permanent moisture wicking capabilities to pull moisture through the fabric and to dissipate the moisture on the outer surface.
If moisture gets trapped between layers, you'll begin to feel damp and cold. All layers must work together to keep the elements out and wick moisture away so you can stay dry and maintain warmth.
Every layer of apparel you wear on the job, matters. The effectiveness of your layering system is eliminated in the absence of moisture wicking, leaving you feeling damp, cold and not focused on the task in front of you.
Understanding the correct way to layer apparel to maintain body temperature, dryness and protection from the elements takes more than just a system, it takes a system built from the right fabrics and technology.
3. FR Cold Weather Apparel Layers Must Work Together From base layer to button up shirt, hoodie to outer jacket, Lakeland's layering system offers moisture wicking technology that will never wear out, wash out, or stop performing for you.
All layers of Lakeland's cold weather laying system include:
Permanent moisture wicking technology. If even one of your layers traps in moisture, you lose the effectiveness of the layering system and you could be left feeling cold on the job. Ensure that all of your layers are designed to work together to pull moisture away so you can remain comfortable and protected.
Water resistant and windproof. Your layering system should protect you even as you add or remove layers. With Lakeland, our outer wear offers the same water and wind resistance, so you can feel confident in your apparel.
Dual certified. Remain safe on the line with dual certified layers to protect you from any potential hazard on the job.
Designed by linemen for linemen, Lakeland FR high performance combines superior moisture wicking fibers, style and functionality. Only Lakeland offers a layering system with permanent moisture wicking technology in every single layer. From base layer to button up shirt, hoodie to outer jacket, Lakeland's layering system offers moisture wicking technology that will never wear out, wash out, or stop performing for you.