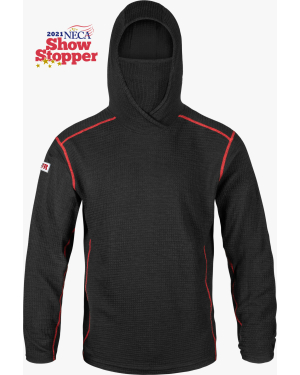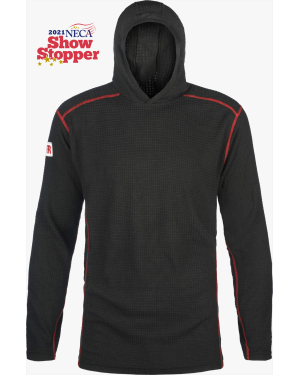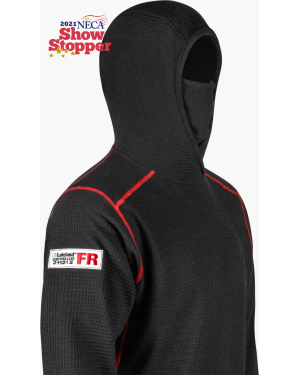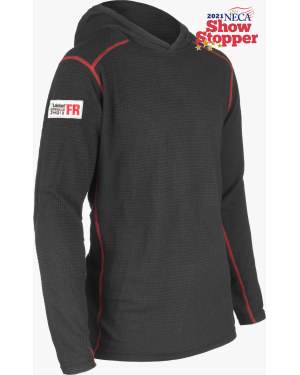 High Performance FR Waffle Hoodie w/ Neck Gaiter
If you're interested in availability, please speak with a Lakeland product specialist or your local distributor.
Show Stopper Award Winner!
Uniquely Designed High Performance FR Waffle Hoodie with Neck Gaiter
Exclusively from Lakeland! Lakeland brings the incredibly popular waffle cut fabric to High Performance FR. Inherent, permanent moisture wicking technology with some added stretch ensures you'll want this hoodie as part of your FR apparel layering system. This hoodie features a built-in neck gaiter so you can keep your face and neck comfortable on those cold, crisp mornings and eliminate carrying that extra balaclava. At only 8 oz. it's the perfect weight to keep you warm and not interfere with your hard hat.
Hoodie Features:
Pullover Desig
Integrated Neck Gaiter
FR Fabric Features:
Waffle Cut Textured Fabric
8 oz. Lightweight Mid Layer Fabric
NFPA 70E – CAT2 at 9.7 cal/cm2
Why is FR Layering and High Performance So Critical?
Read these articles to find out why: The Art of the Layering System High Performance FR is Changing the Industrial Market