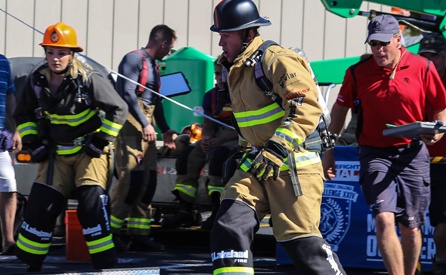 Your turnout gear is designed to protect you in the line of duty, but it should also provide you with a sense of confidence that you will be protected, no matter what type of emergency situation you face.
Does your current turnout gear give you confidence in your ability and offer the flexibility and maneuverability to perform at your best?
Which flaws in your turnout gear design slow you down and reduce your efficiency?
At Lakeland Fire, we make it our mission to design athletically cut turnout gear with movement in mind. Your confidence in your gear matters to our team and here's why it should matter to you.
Firefighter Safety On the Job
Studies show that the majority of firefighter work-related injuries and deaths are not a direct result of fire, but rather, overexertion or cardiac incidents.
Creating lightweight turnout gear with a maneuverable design can help protect firefighters from overstress, fatigue and exhaustion in the line of duty.
More importantly, how your turnout gear moves with you and allows you to react in emergency situations is critical to safety.
"Understanding your gear, how it works and why it works helps to build confidence on the scene of an emergency." – Sean Sullivan
Turnout Gear Designed with Breathability
Responding to an emergency call means gearing up with 60 or more pounds of protective gear, including an SBCA, boots, mask and vest. If your turnout gear is designed specifically to be lightweight, it could make a big difference in your fatigue and exertion at the scene of a call.
Designed of a lightweight yet durable material, Lakeland Stealth turnout gear is more than 10-percent lighter than standard issued gear.
Finding the perfect balance of thermal protective performance and total heat loss is the key to creating premium turnout gear. In many instances, older turnout gear is built with great thermal protective performance (thicker layers) but as a result, the gear has low total heat loss, or breathability.
With lighter-weight gear and less worry about being overheated and overexerted, your mental focus can remain on the situation at hand. Mental preparation and mental fitness start with feeling confident in each unique situation you face and your turnout gear shouldn't be an obstacle to your mental state.
Turnout Gear Designed to Move with You
Lakeland Stealth offers perhaps the most ergonomic turnout pant on the market today. The pants are specifically designed to improve both performance and comfort on the job with a singular lower panel and no side seams. Not only does the single lower panel reduce abrasion in tight quarters, it also facilitates increased maneuverability and safety
Moreover, the pants are designed to be donned quickly and easily, with:
A Multi-Adjust Suspender System: Stealth's patented Black-Ops suspender system is a step above the competition and stays put through even the most rigorous tasks.
Extendable Belt Loops and Pant Grip Handles: Pants designed with belt loops that tactically extend into pant grip pull-up handles make it seconds faster to pull on your gear in an emergency.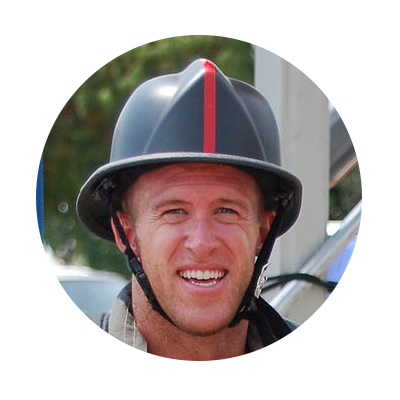 "Protective gear plays a role in stress reduction by gaining a firefighter's confidence that it will perform as designed. We have a very short timeframe to don all of our gear before responding to a call, and it has to be fitted correctly and perform as required. It adds stress and distraction when suspenders and other accessories are twisted and not fitting right underneath your coat." – Ryan Fitzgerald
Take a look at this high-performance blueprint of Lakeland Fire Stealth turnout gear  and see the difference that advanced ergonomics and attention to detail can make in your mental preparation and on-the-job performance.
Interested in learning more about mental preparation and how what you do in your down time can help improve your on-the-job and on-the-course performance?
Lakeland Stealth™ Turnout Gear is the ultimate in fire protection technology. Advanced ergonomics combined with cutting edge materials give you superior protection with maximum freedom of movement. Learn more about Lakeland Stealth and #GearUp with Lakeland.