Firefighters are faced with any number of emergency situations and the protective clothing worn must be adaptable and efficient in each unique scenario. In the face of a three-alarm blaze or a routine vehicle accident, turnout gear must be designed to be maneuverable while providing adequate protection. But the strategic design of turnout gear is not something you generally think about — if it does the job, you should be happy, right?
The New Way to #GearUp
What if you could get comfortable, athletic cut turnout gear that still performs in the hottest, most intense conditions. Take a closer look at this blueprint of premium turnout gear.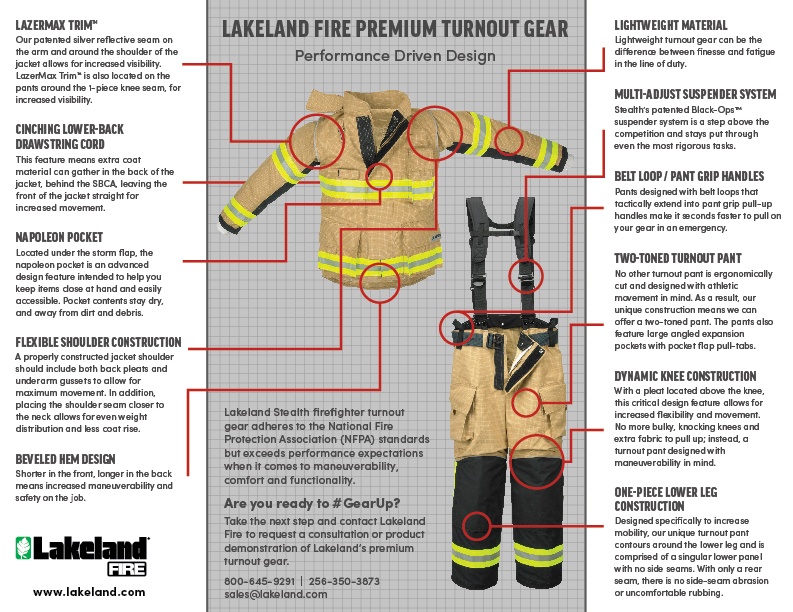 Fire Premium Turnout Gear Features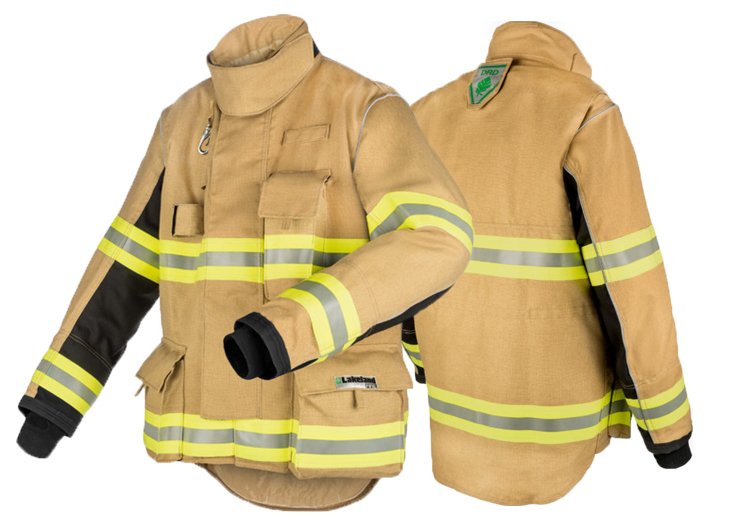 Low Profile Collar
Our low profile 3" Collar and scooped profile Throat Tab protect without interfering with any SCBA.
LazerMax Trim™
Our patented silver reflective seam on the arm and around the shoulder of the jacket allows for increased visibility. LazerMax Trim™ is also located on the pants around the 1-piece knee seam, for increased visibility.
Cinching Lower-Back Drawstring Cord
This feature means extra coat material can gather in the back of the jacket, behind the SBCA, leaving the front of the jacket straight for increased movement.
Napoleon Pocket
Located under the storm flap, the Napoleon pocket is an advanced design feature intended to help you keep items close at hand and easily accessible. Pocket contents stay dry, and away from dirt and debris.
Flexible Shoulder Construction
A properly constructed jacket shoulder should include both back pleats and underarm gussets to allow for maximum movement. In addition, placing the shoulder seam closer to the neck allows for even weight distribution and less coat rise.
Beveled Hem Design
Shorter in the front, longer in the back means increased maneuverability and safety on the job.
Lightweight Material
Lightweight turnout gear can be the difference between finesse and fatigue in the line of duty.
Multi-Adjust Suspender System
Stealth's patented Black-Ops™ suspender system is a step above the competition and stays put through even the most rigorous tasks.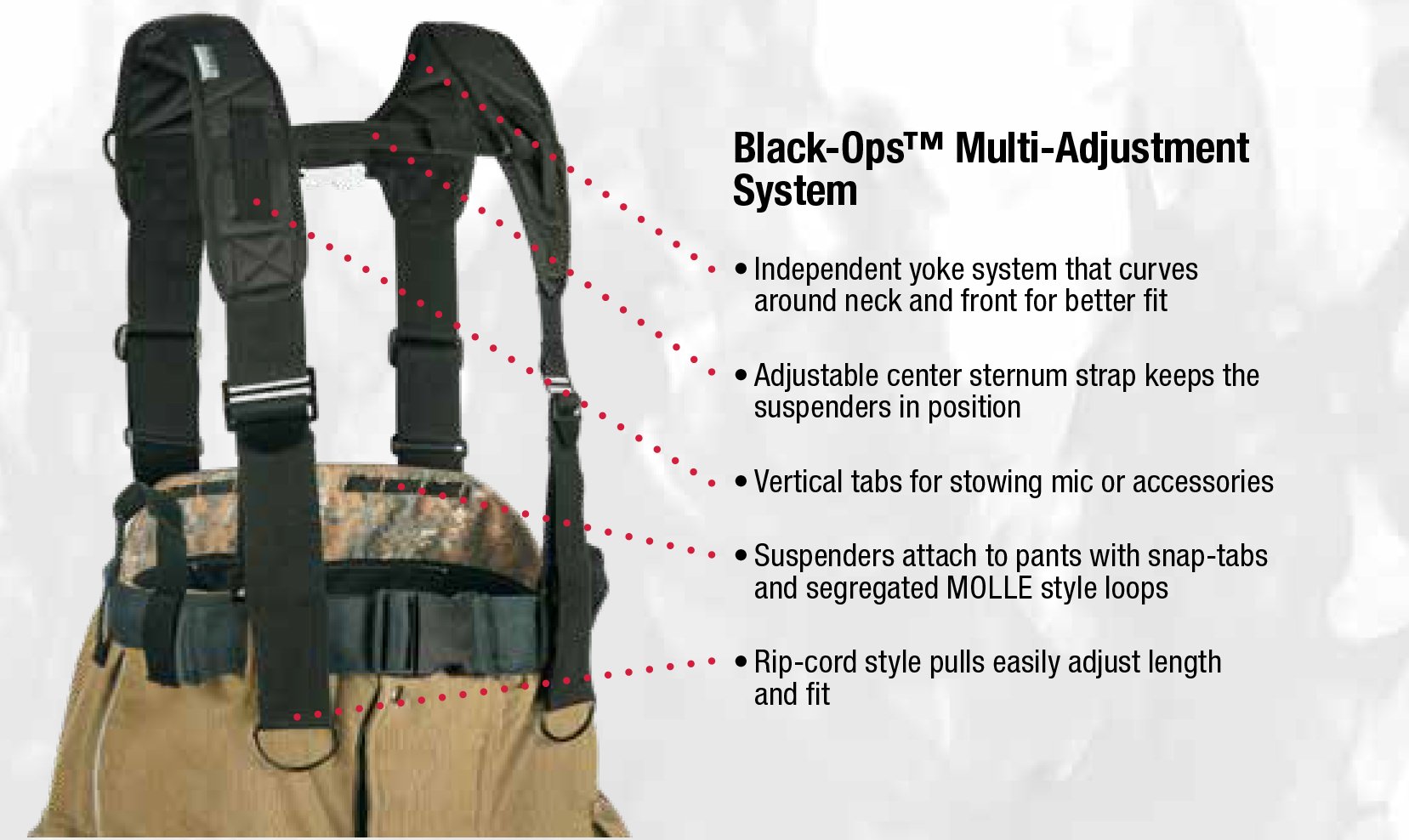 Belt Loop/Pant Grip Handles
Pants designed with belt loops that tactically extend into pant grip pull-up handles make it seconds faster to pull on your gear in an emergency.
Two-Toned Turnout Pant
No other turnout pant is ergonomically cut and designed with athletic movement in mind. As a result, our unique construction means we can offer a two-toned pant. The pants also feature large angled expansion pockets with pocket flap pull-tabs.
Dynamic Knee Construction
With a pleat location above the knee, this critical design feature allows for increased flexibility and movement. No more bulky, knocking knees and extra fabric to pull up; instead, a turnout pant designed with maneuverability in mind.
One-Piece Lower Leg Construction
Designed specifically to increase mobility, our unique turnout pant contours around the lower leg and is comprised of a singular lower panel with no side seams. With only a rear seam, there is no side-seam abrasion or uncomfortable rubbing.
Lakeland RIT Belt Option
As an optional feature, Lakeland can equip your pants with the Optional Class 1 RIT Rescue Belt. This belt interfaces with the standard front snap loops, making escape from a hazardous environment easy. Unsnapping the front two belt loops enables the D-ring on the RIT belt to move up to the chest area, stabilizing the wearer as you egress from the hazard.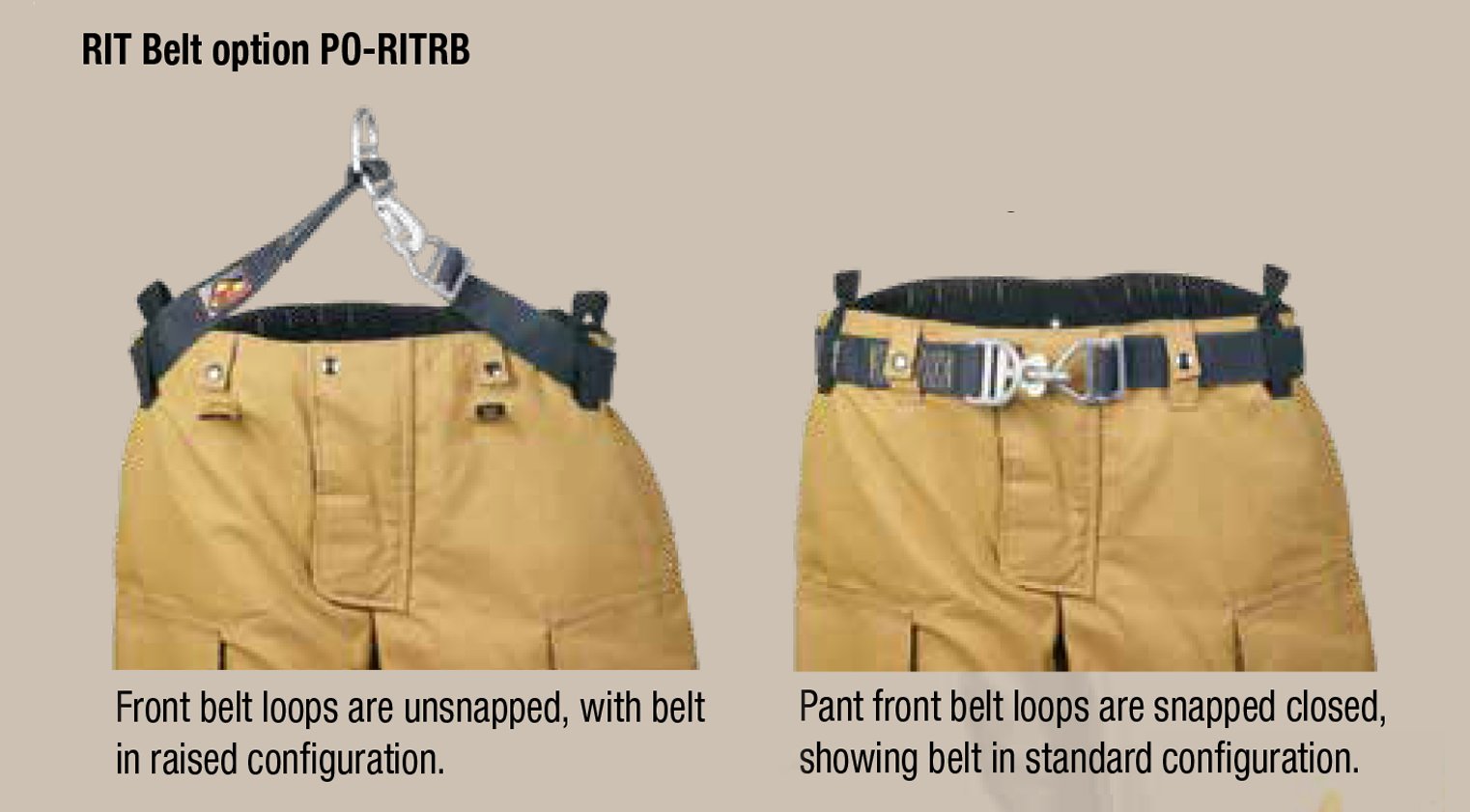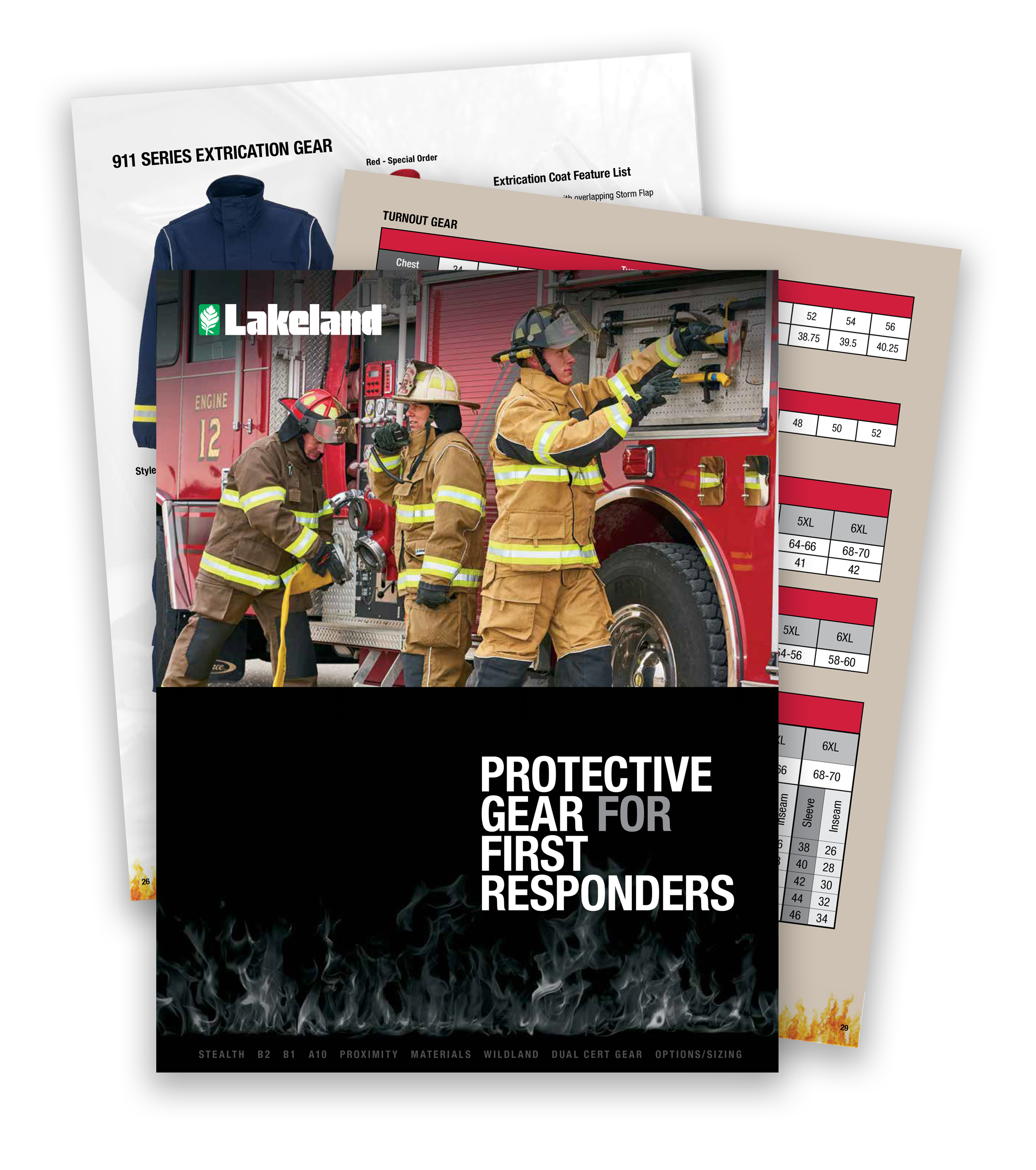 Lakeland Stealth firefighter turnout gear adheres to the National Fire Protection Association (NFPA) standards but exceeds performance expectations when it comes to maneuverability, comfort and functionality. Advanced ergonomics combined with cutting edge materials give you superior protection with maximum freedom of movement. For more data, download the Lakeland Fire Catalog.
Learn more about Lakeland Stealth, request a sample and #GearUp with Lakeland.