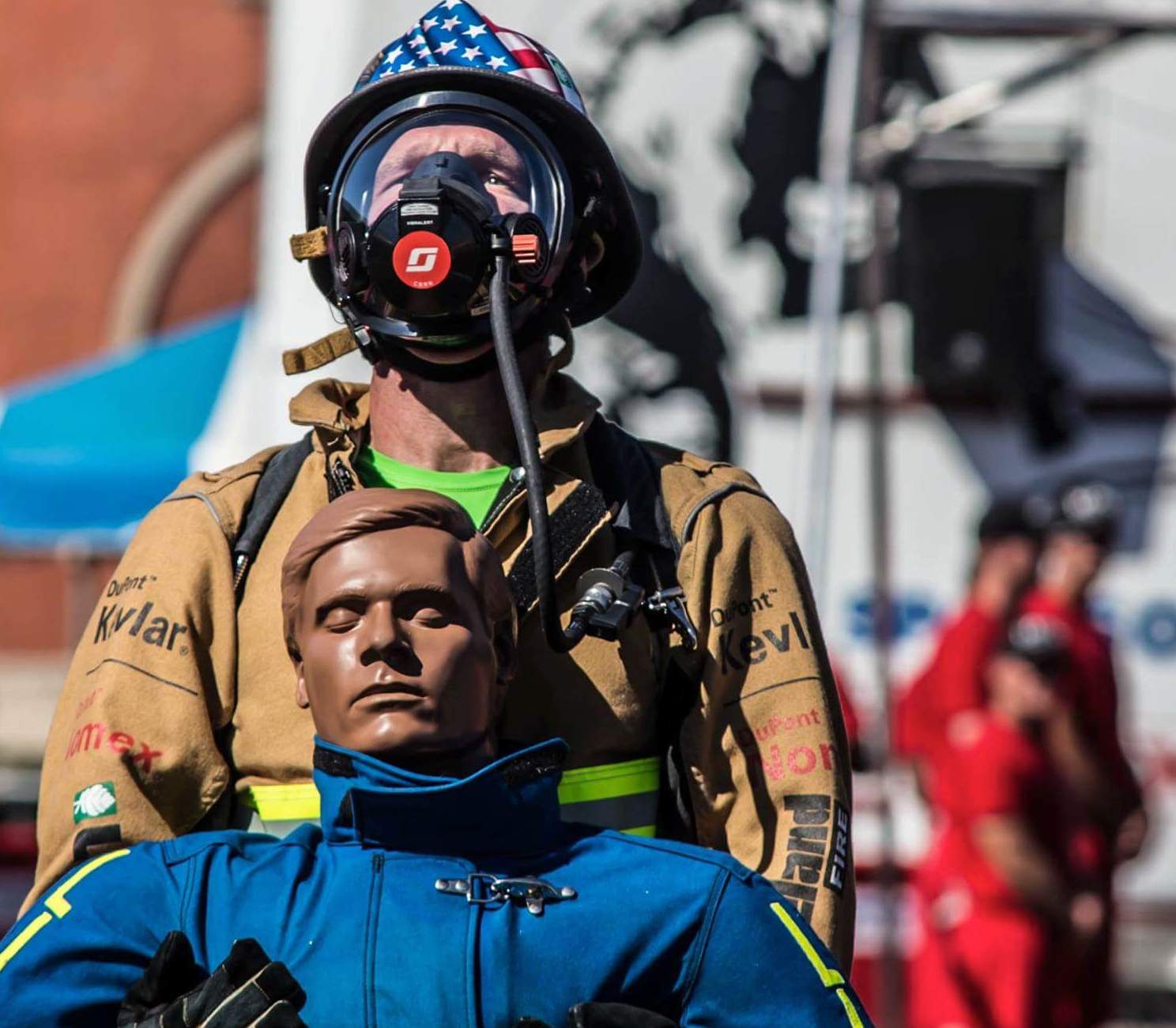 The annual World Firefighter Combat Challenge (FCC), also known by ESPN as the "toughest 2 minutes in sports," is a representation of the dedication and grit it takes to prepare appropriately for the life-saving risks firefighters face each day. The FCC events are designed to showcase the tremendous physical fitness abilities of America's first responders. Wearing full turnout gear and a self-contained breathing apparatus, individuals and relay teams race head-to-head and against the clock through a multi-level obstacle course.
With over 25 events taking place throughout the year, the FCC events are held in the U.S., Canada, and have recently expanded onto the international level. As a 2016 sponsor, Lakeland Industries supported two incredible competitors who participated on Lakeland's U.S. team. Each member had an impressive finish to the season at the World Firefighter Combat Challenge XXV which took place in Montgomery, Alabama October 23 – 29, 2016.
Ryan Fitzgerald
Department: Mankato, Minnesota (IAFF Local 579 out of Mankato, MN)
Turnout Gear: Lakeland Stealth
World Firefighter Combat Challenge XXV Highlights:
To date, Ryan has recorded the fastest time of the over 30,000 American firefighters who have competed in the FCC since the competition's inception. During the FCC finals, Ryan achieved second place overall among male participants and first place for his participation on Team USA among all international teams.
Sean Sullivan
Department: Frankfort, Kentucky (Frankfort Fire & EMS)
Turnout Gear: Lakeland Stealth
Sean won the male over 40 category Grand National Championships and Ted Overcash Grand National Award before heading to the World Firefighter Combat Challenge. During the World FCC finals, Sean achieved 18th place among male participants over 40, 8th overall in the male tandem over 40 category, 9th in the co-ed tandem category, and top 8 in the hybrid relay.
Lakeland Industries would like to extend our congratulations to the Team Lakeland members and all who participated in the 2016 FCC events.
As the 2016 sponsor of FFC Team Lakeland, Lakeland Industries has aided its team members and others interested in improving their physical health, inspired by the men and women who dedicate their lives to saving others.
For more highlights, photos and video of the World Firefighter Combat Challenge XXV, visit our Facebook page.