When new regulation (EU) 2016/425 came into effect in 2018, it introduced a number of new legal terms and definitions.
But what exactly do they mean? How can safety managers decode the legal jargon and PPE information to ensure they fully understand the implications of the regulation for their day-to-day roles and make sure PPE distributors are complying?
This blog highlights a few of the legal terms used in the new regulation and what they really mean for safety managers and distributors, as well as essential PPE information.
Revamped PPE Categories
As part of the new regulation there have been small changes to PPE categories.
The EU PPE Regulation 2016/425 maintains the three categories used in the PPE Directive:
Category I: Simple PPE
Category II: Intermediate PPE
Category III: Complex PPE
The list of PPE in each category, however, has been replaced with risk categories, providing further PPE information. These are shown in the table below: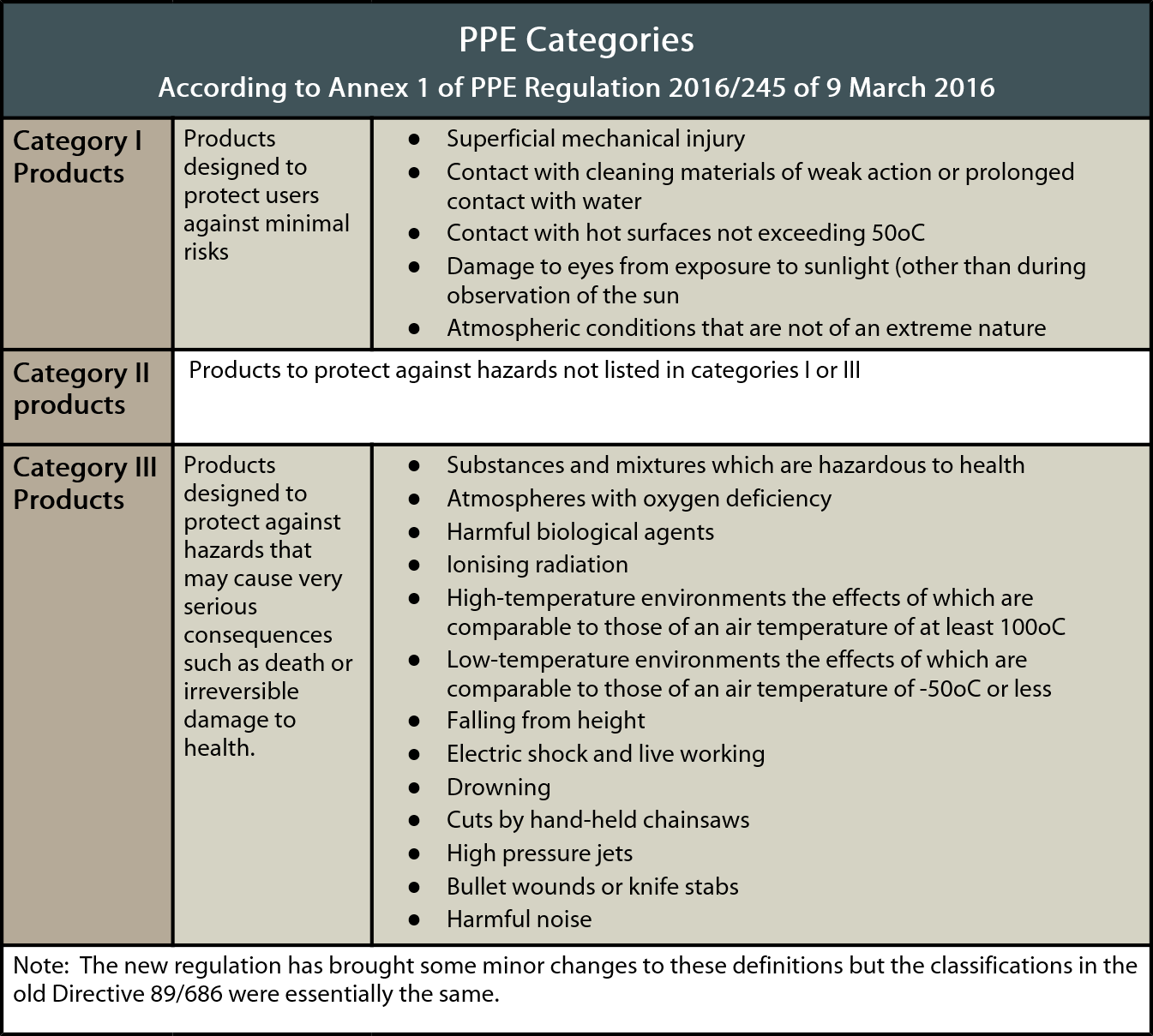 For safety managers, an understanding of the above changes is crucial as it will influence PPE choice and risk assessment. Find out more about choosing the right chemical protective wear with our blog!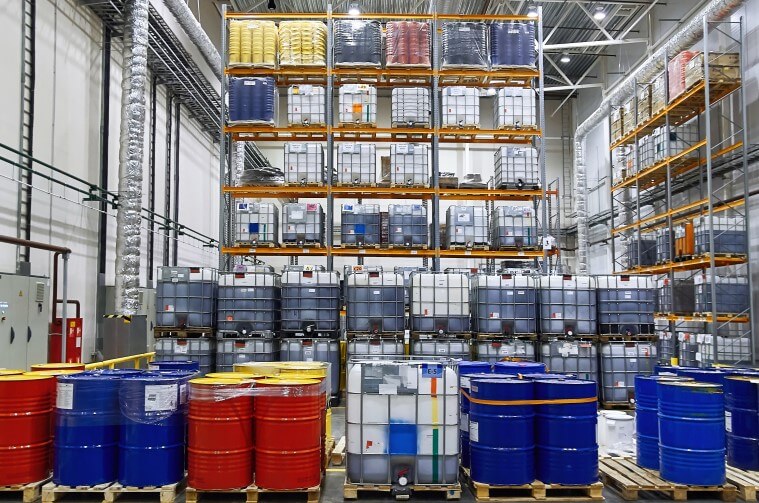 Certificate Validity
Under the PPE Directive 89/686/EEC, CE certificates for PPE did not expire, meaning that – irrespective of new technological developments or changes in testing procedures – older, potentially outdated PPE "conformed" to standards.
In recent years, however, most Notified Bodies, i.e. organizations designated by an EU country to assess the conformity of certain products, have been applying five-year expiry dates to PPE certificates. This means that products must undergo certification once again and against the latest version of the product standard or category.
The new regulation, EU 2016/425, makes this process mandatory, meaning all PPE must undergo recertification to ensure they provide protection against the risks for which they are intended to protect against.
Declaration of Conformity
The Declaration of Conformity is a document issued by the manufacturer and, based on the CE certificate, confirms the standards to which the product is certified and that the product meets the basic health and safety requirements in the PPE Regulation 2016/425.
This document must accompany all PPE or a link provided to where it can be found online for that specific piece of equipment. All Lakeland CE products are now certified according to the new regulation and Declarations of Conformity can be downloaded here.

Ongoing Certification Requirements
More robust conformity assessments have also been introduced. Under the old directive, the manufacturer or authorized representative could choose one of two methods – product monitoring (Article 11A) or quality system monitoring (Article 11B).
Under the new PPE Regulation 2016/425, both Category II and Category III products must initially be tested, assessed and approved by the Notified Body according to the specific product standards. This refers to Module B – initial product approval.
Upon completion of the assessment, the manufacturer is then issued an EU-type examination certificate to declare conformity.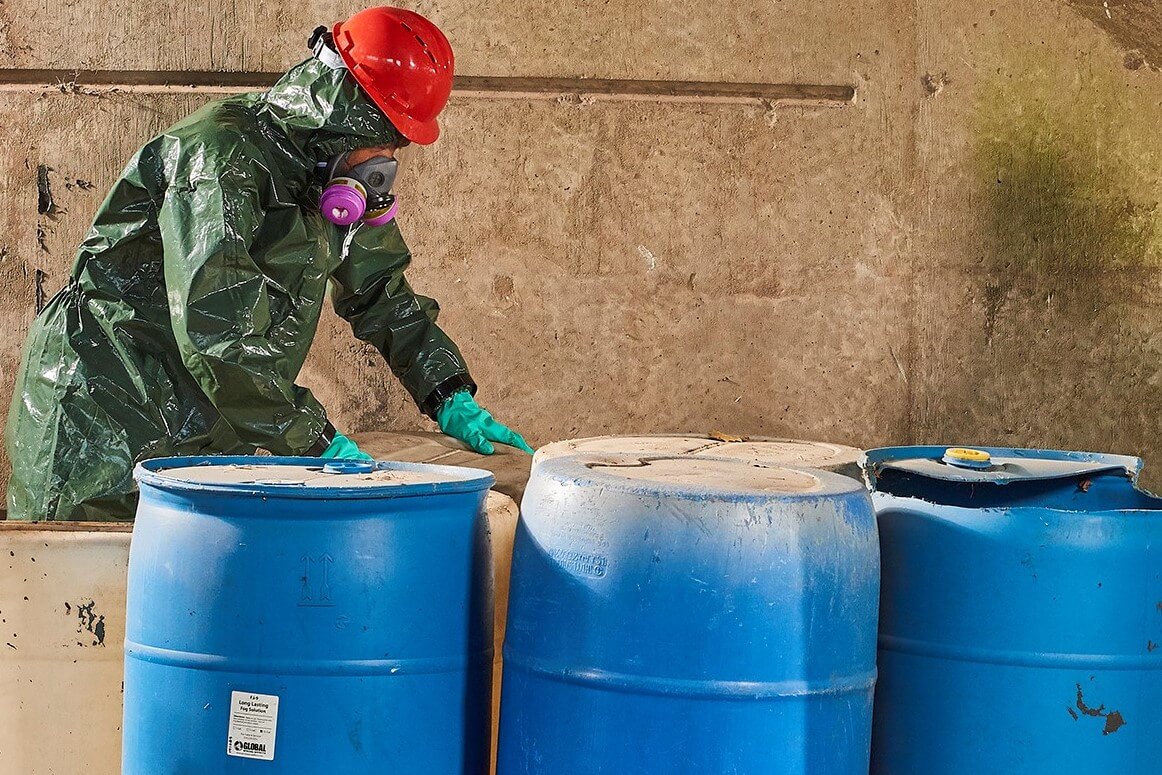 For Category II products, this is effectively the end of the Notified Body's involvement and the certificate holder – i.e. the manufacturer – is then responsible for product testing and ensuring it meets the standards.
For Category III products, either Module C2 (ongoing surveillance through testing) or Module D (ongoing surveillance through factory auditing) applies. Module C2 relates to the ongoing testing of products throughout their lifecycle. These tests are carried out by the Notified Body at least once a year at random intervals.
Module D replaces article 11B. It requires the manufacturer to maintain a documented quality system in the manufacturing unit which is annually audit on site independently by the Notified Body. It is the duty of the manufacturer to lodge an application for assessment of quality with a single Notified Body of their choice.
With this PPE information, you can make more informed decision about PPE choice and ask manufacturers and distributors the right questions to ensure PPE meets the right standard. Though certificates on current safety products will be valid until April 2023, you can go one step further, ignore the current certificates and find products that actually meet the PPE Regulation 2016/425.