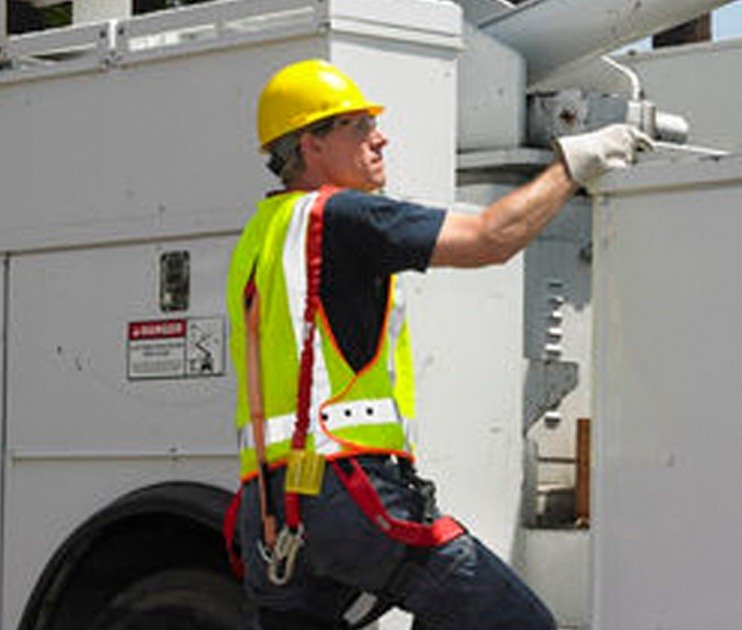 Focus is critical for any line mechanic. "Keep your mind on the task," and "be here now," are both mantras of this dangerous, volatile line of work.
Just as lineman use precision to maintain control over thousands of electrical volts, FR apparel is made with precision and deliberate design components to regulate body temperature and improve safety.
How?
Advanced moisture-wicking technology helps industrial workers stay comfortable and dry which in turn, keeps them focused and reduces the risk of accidents.
Overexertion is a Problem For All Linemen
A lineman's job is a dangerous one. TD (electrical transmission and distribution) workers account for most fatalities in the construction industry.(1) Because of this, there's no room for error Even the smallest mistakes can be fatal, and studies show that fatigue and overexertion can heighten the likelihood of human error. Linemen know this, and this means adverse weather and long working hours lead to less effective, slower work.
Studies also show that overexertion and difficult tasks contribute to musculoskeletal injuries. And even when overexertion and strain don't contribute to on-the-job injuries, they can contribute to long-term conditions. In fact, linemen file the highest percentage of medical claim costs of any electrical-related profession.(2)
What Is Moisture-Wicking?
High-performance moisture wicking fabrics were originally created to boost athletic performance in extreme outdoor situations by maintaining consistency in core temperature. Athlete performance improved in hot conditions when they were drier and cooler, and in cold conditions when they were warmer and more insulated.
Moisture-wicking technology is now available for line mechanics and industrial workers. Here's how it works.
Superior moisture-wicking fabrics combine two types of fibers: hydrophobic fibers (water-hating) and hydrophilic fibers (water-loving). Hydrophilic materials lose cooling efficiency the more an individual sweats — however, moisture-wicking can protect the evaporative cooling efficiency of a protective garment. A superior moisture-wicking garment will:
Absorb moisture and sweat with hydrophilic fibers
Push moisture and sweat away from the body with hydrophobic fibers
Pull moisture and sweat through the garment to the outside
Spread moisture on the outside of the garment quickly, so it can dry fast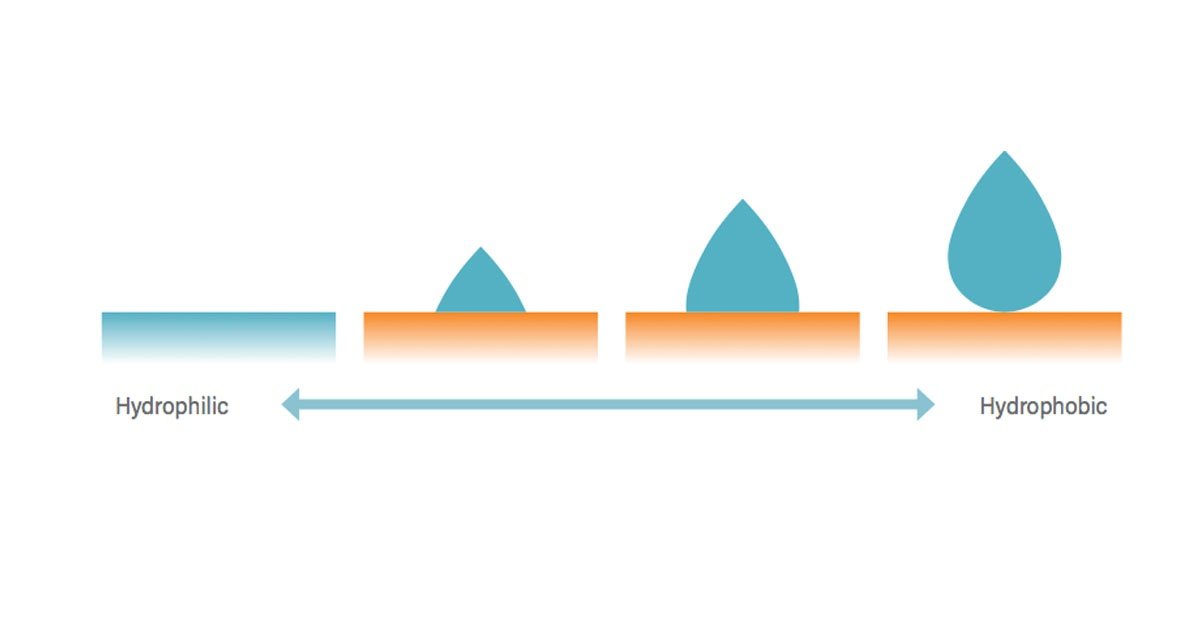 The combination of fibers, spun together with precision, result in a garment with permanent moisture-wicking technology. Protection power won't wash away like other 100% non-blended fabrics that are finished with chemicals. Base layers of moisture-wicking material are also recommended to prevent hypothermia and other cold-weather injuries.(3)
With permanent wicking capabilities, linemen can focus on the job instead of worrying about moisture soaked, uncomfortable clothes.
Look at the tag: data has proven that the optimal blend for moisture-wicking is a shirt with a 60/40 fiber blend.
As you select your next FR garment, consider how well it wicks away moisture. What fiber blend is listed on the tag? You might be surprised to learn that the fiber blend can affect your job performance and safety.
How Does Moisture Wicking Apparel Improve Job Safety?
It is hard to concentrate on your job if you are constantly feeling uncomfortable. That's where moisture wicking comes into play. A garment that allows you to better control your body temperature means you can focus on what you're doing.
If you can improve your ability to maintain body temperature, you will be more comfortable
With improved body temperature regulation, you can remain focused on what's in front of you
Apparel specifically designed for linemen means you can maintain optimal protection and concentration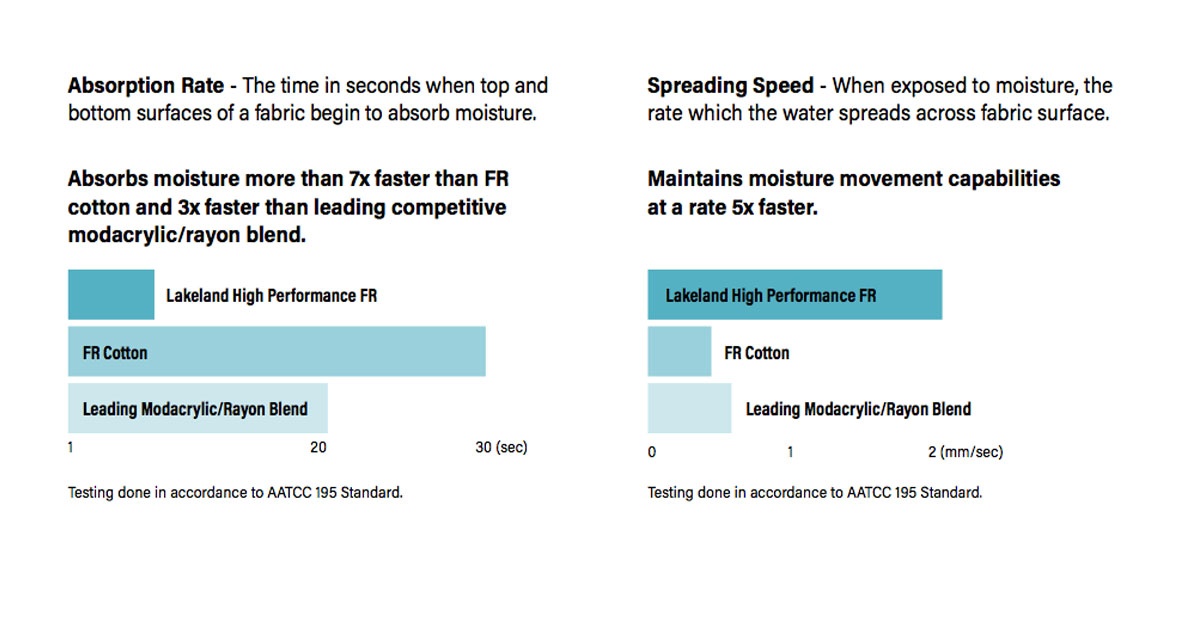 FR High-Performance apparel that wicks better has the ability to stay drier and keep you more comfortable on the job.
This improvement in comfort means you can keep your mind on task all day, even with changing weather.
By choosing Lakeland® FR High-Performance Apparel and removing inconsistent clothing performance from the equation, you and your team of linemen will see a boost in safety, comfort and overall job performance. Choosing an FR garment that lets you stay focused on the job is critical in an environment where every detail matters.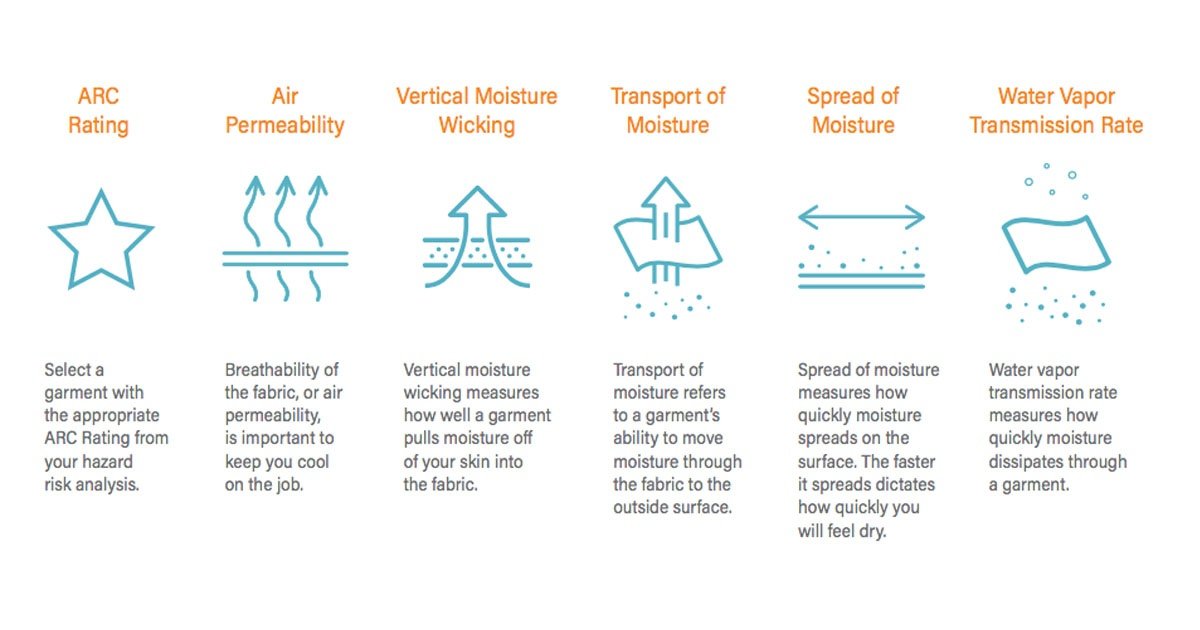 Lakeland set out to create an FR High-Performance line that could exceed FR safety requirements, outlast the elements, maintain lineman body temperature, and still be comfortable enough for everyday wear. Lakeland FR High-Performance apparel offers dual-certified protective apparel with advanced moisture-wicking technology and lightweight design with maneuverability and comfort in mind.
Sources:
(1) Worker Fatigue in Electrical-Transmission and Distribution-Line Construction.
(2) Prevalence of musculoskeletal disorders and related occupational causative factors among electricity linemen.
(3) Hypothermia and Cold Weather Injuries. American Family Physician