On 4th of May Lakeland presented a live webinar in conjunction with UK based Health & Safety International and Health & Safety Middle East magazines. It was a pleasure and a privilege to talk to over 50 interested parties from around the globe, and the Q&A session at the end presented some challenging and useful questions!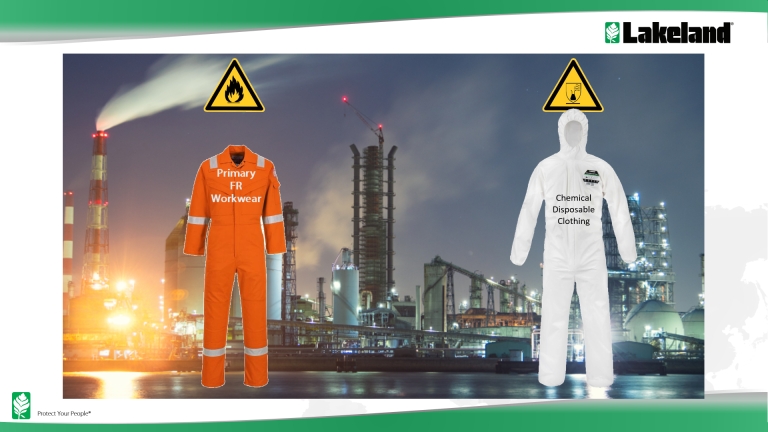 The webinar looks at issues relating to secondary FR workwear, garments that are worn OVER primary FR workwear (clothing certified to EN 11612 or NFPA 2112 and designed to protect against flash fire) in order to provide chemical protection or to keep the FR garment clean. This is important in many applications – but especially in oil & gas where both FR and chemical protection is often required at the same time.
Some specific, related issues were addressed: –
Why standard chemical or disposable clothing cannot be worn over primary FR workwear, and the evidence that proves it's a hazard.
The data that should be considered to prove whether a combination of workwear is safe or not
How some types of FR garments on the market are not quite what they appear to be
The new US standard (ANSI 203) that addresses this issue as it should be addressed, establishing the baseline for the information needed if you need to wear any clothing over your FR workwear
The session provides a useful introduction to the issues faced by any business that needs to combine FR and chemical protection as part of their safety plan.
You can watch a recording of the webinar here.
Or why not read more about this issue in our recent article, and sign up to receive notifications of new blogs addressing the very common PPE challenge.