MicroMax® NS - Microporous Protection from Dirt, Grease, Grime and Liquid Splash, and Blood and Viral Protection
Versatile, Cost-Effective Garment Protection For Many Different Environments
MicroMax® NS is a line of general purpose protective clothing that can be used in work environments where hazardous or nonhazardous contaminants may be present. Very economical, lightweight, and flexible, MicroMax NS features a high Moisture Vapor Transmission Rate (MVTR) for added wearer comfort. MicroMax NS brand fabric is comprised of a laminated microporous film and is strong, wet or dry, perfect for work environments where dirt, grime, splashes, and spills are present.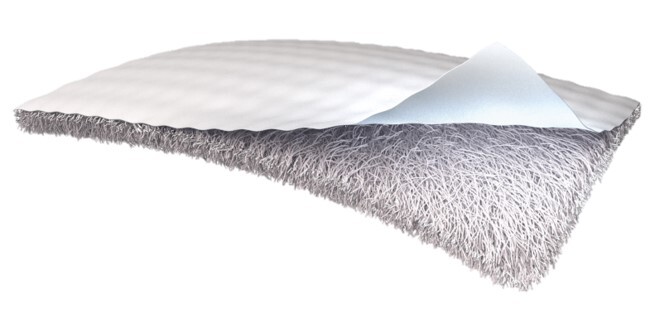 Advantage of Blood and Viral Protection, Which Most Competitors Do Not Offer
Liquid under pressure will not pass through MicroMax NS fabric, making it an ideal solution for power washing and wastewater treatment plants. This also allows MicroMax NS fabric to provide the Blood and Viral protection that many other well known brands do not.

Watch the video on MicroMax NS Disposable Coveralls.
MicroMax NS Cool Suit® - Outstanding for Increased Breathability
Within the family of MicroMax NS family of products, MicroMax NS Cool Suit coveralls include the addition of an SMS back panel for increased "breathability" and comfort. The inclusion of an elastic waist provides better fit, while the storm flap covering the zipper closure increases protection against liquid spray and splash. The Cool Suit design is indented for applications where the MicroMax NS fabric can provide primary liquid and splash protection from the front and around the legs, while the SMS back panel will still guard against particulate and aerosol mist coming from above.

MicroMax® NS Brand Features
General purpose protection suitable for most Industrial applications
Fabric passes ASTM F1670 and ASTM F1671 for Bloodborne Pathogens
Cool Suit® coveralls feature SMS back panel for additional breathability and comfort
Anti-stat treated per EN 1149
View All MicroMax® NS Products
Resources
MicroMax® NS Specifications
Seam Type:

Serged

Materials:

55 gram SBPP with Laminated Microporous Film

Garment Configurations:

Coveralls, Cool Suit Coveralls, Frock, Lab Coat, Shirt, Pants, Smock, Apron, Hood, Sleeves, Boot & Shoe Cover (with/without vinyl sole)

Testing:

Fabric passes ASTM F1670 for Bloodborne Pathogens; Passes test method STP0021 Rev 06 - Silicone
Applications
Dirt, Oil and Grease
Hazardous Dry Particulates
Non-hazardous Liquids
Non-hazardous Liquids (Aerosol)
Paint and Hazardous Liquids – Spray
Dry Particle - Aerosols
Clean Room Environments
Paint Booth
Bloodborne Pathogens
General Industry