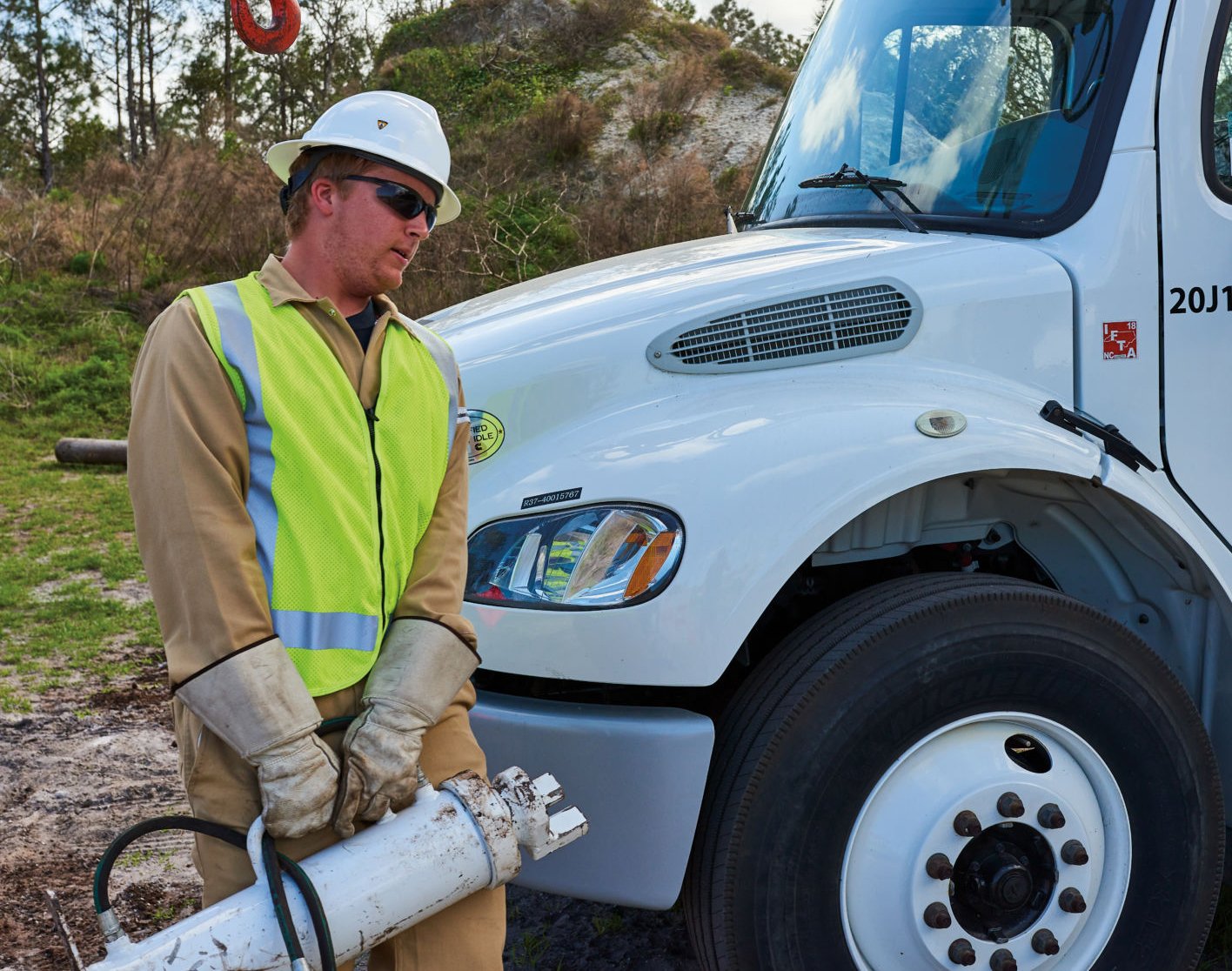 Protecting industrial, utility, electrical, and construction workers on the job is no small feat. It requires appropriate personal protective equipment (PPE) and can often require high visibility clothing. High visibility, or hi vis clothing, is a type of apparel that workers wear to improve their visibility on a jobsite and ultimately, workplace safety.
High visibility clothing is most frequently worn to alert drivers and other equipment operators of where workers are located. It's essential in dangerous conditions, such as in close proximity to roadways, in dark conditions, and in areas where workers might be blocked by trees, traffic barriers, or construction equipment.
Below, we outline everything you need to know about high visibility clothing; from appropriate garment design and construction to optimal colors and selection criteria to keep your workers safe.
What is High Visibility Clothing?
Vests are one of the most common types of high visibility clothing, but hi vis shirts, hi vis jackets, coveralls, pants, and even smaller items like gloves can keep your workers safe. Hi vis clothing has two components.
Colorful fluorescent elements made with special pigments, which are brighter than normal colors: These pigments reflect invisible ultraviolet light from the sun as a bright, visible light. Fluorescent colors make the most of any existing sunlight and can be seen more easily in low light conditions like dusk, dawn, and on cloudy days. They also provide a strong contrast against most backgrounds, whether natural or manmade.
Reflective strips, tape, or other elements made from materials that reflect light back to where it comes from: Reflective materials are the most effective in darkness, as they don't provide much contrast in daylight conditions.
Most high visibility clothing includes a combination of both of these components, such as a fluorescent-colored vest with reflective strips or materials that are both fluorescent and reflective.
High Visibility Clothing Standards
Wearing hi vis clothing prevents workplace accidents and injuries by making sure that your workers will be seen by both each other and anyone else who may be in the area. This is particularly important for workers in the gas and electrical utility industry, and in the transportation industry, such as highway, railway, and airport workers. Construction workers, surveyors, first responders, sanitation workers, and warehouse workers also benefit from increased visibility.
The key to maximizing hi vis safety features is to choose high visibility clothing that will provide the most contrast between your worker's body and his or her surroundings. Make sure that the hi vis clothing you choose won't blend into your work environment in any way.
When Should You Wear Hi Vis Clothing?
The American National Standards Institute (ANSI) has established high visibility standards to help employers and safety managers in any industry choose high visibility clothing that can help protect their workers. The standard identifies garment types based on expected use settings and work activities on the job site. These are designated as off-road (type O), roadway and temporary traffic control (type R), or public safety activities (type P). There are additional standards and mandates to consider for settings and work activities.
The Manual on Uniform Traffic Control Devices 2009 (MUTCD 2009) contains a federal mandate that requires certain workers to wear high visibility apparel. This mandate is translated and enforced by each state.
The Occupational Safety and Health Administration (OSHA) has also developed an interpretation of this manual, detailing when high visibility apparel is required.
To summarize, OSHA interpreted MUTCD 2009 to require workers on highways and in road construction work zones to wear high visibility clothing when working as flaggers or at any other time when they are exposed to construction equipment and or public vehicle traffic.
Workers in other industries, such as sanitation and construction, are not required to wear high visibility safety apparel by this federal mandate but may choose to do so to protect workers.
What Colors are Considered High Visibility?
The American National Standards Institute (ANSI) standards for high visibility clothing have identified three colors deemed acceptable for high visibility clothing backgrounds.
Fluorescent lime, orange, and red are the three approved background color options.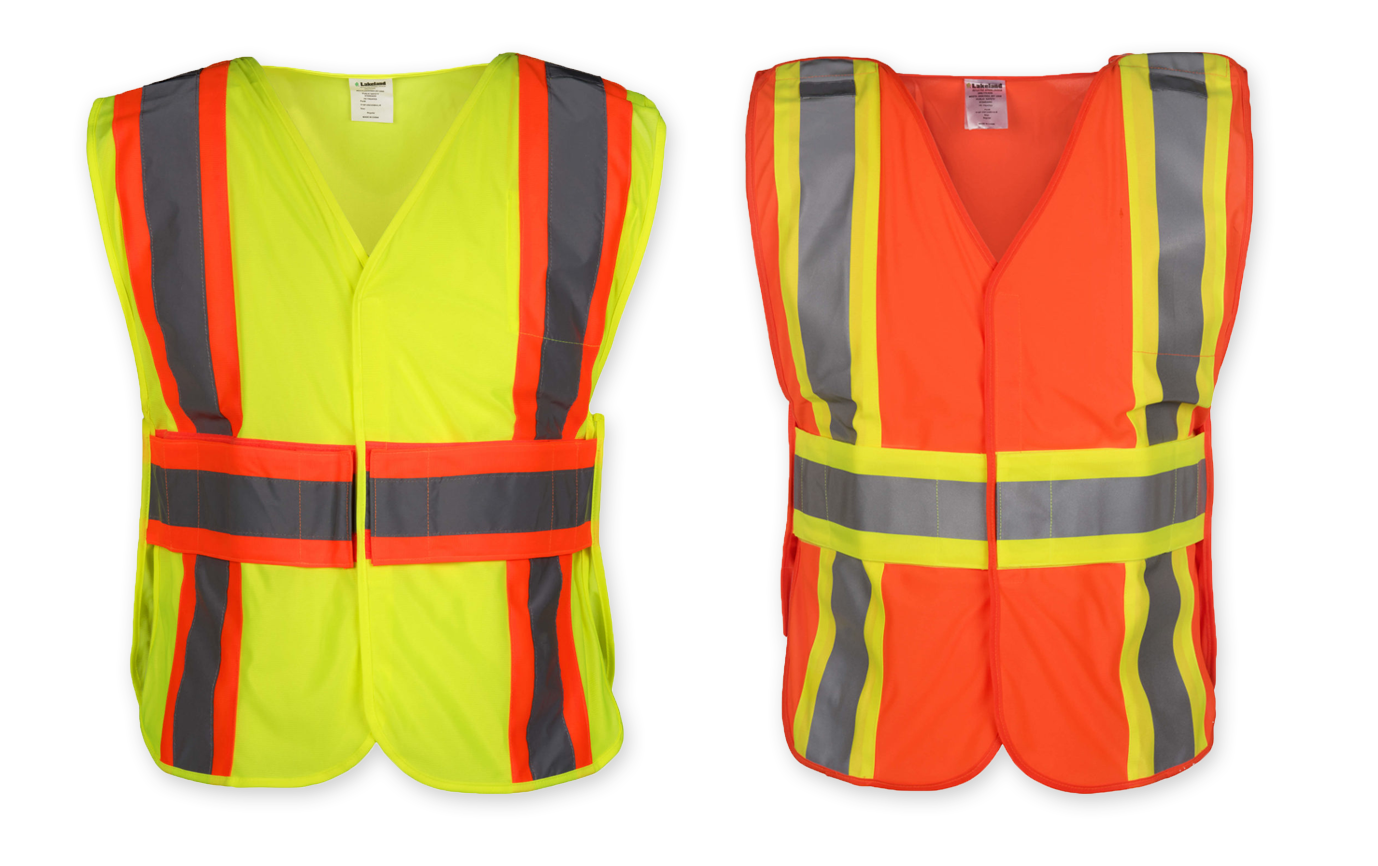 These colors offer the greatest visibility during daylight hours, which is one of the primary functions of hi vis clothing.
What are the best high visibility colors? High visibility clothing works best when it has the greatest contrast to your workers' environment. For example, if you have a lot of orange equipment at your job site, choosing fluorescent lime will be a better choice as it will offer more contrast to the other elements that your workers will be adjacent to.
What to Look for In Hi Vis Jackets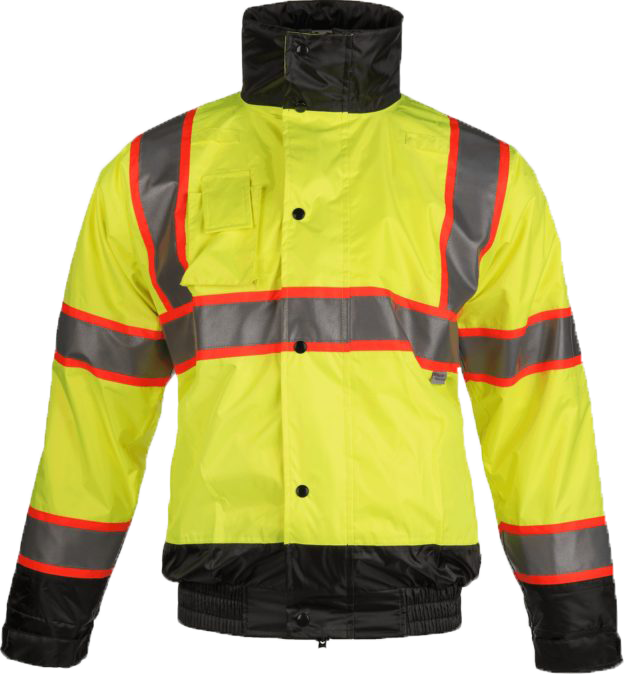 When you are looking for hi vis jackets for your team, it's important to consider the environment they will be working in.
Do they need protection from wet weather like rain or snow? What about fire, electrical arcs, or other flammable materials? Enhanced safety features like breakaway hi vis clothing elements can also help protect workers from hazards like moving vehicles and equipment. Once you know what essential safety features you need, here are three more things that you should look for when comparing hi vis jackets:
Useful features like pockets, pen slots, and easy access to cell phones and other communication tools can improve your worker's efficiency and experience.
Comfort should also be considered: many hi vis jackets include elements like improved ventilation, increased flexibility, and lighter weight fabrics. Your employees are more likely to wear their hi vis jacket if it's comfortable.
Finally, it's important to think about durability. All high visibility jackets have a limited lifespan and can lose visibility (and offer less protection) as they age. Hi vis jackets should be replaced when they become faded, torn, or overly dirty. A hi vis jacket, worn daily, will probably last around six months, and a jacket worn less frequently should last a year or more.
What to Look for In Hi Vis Shirts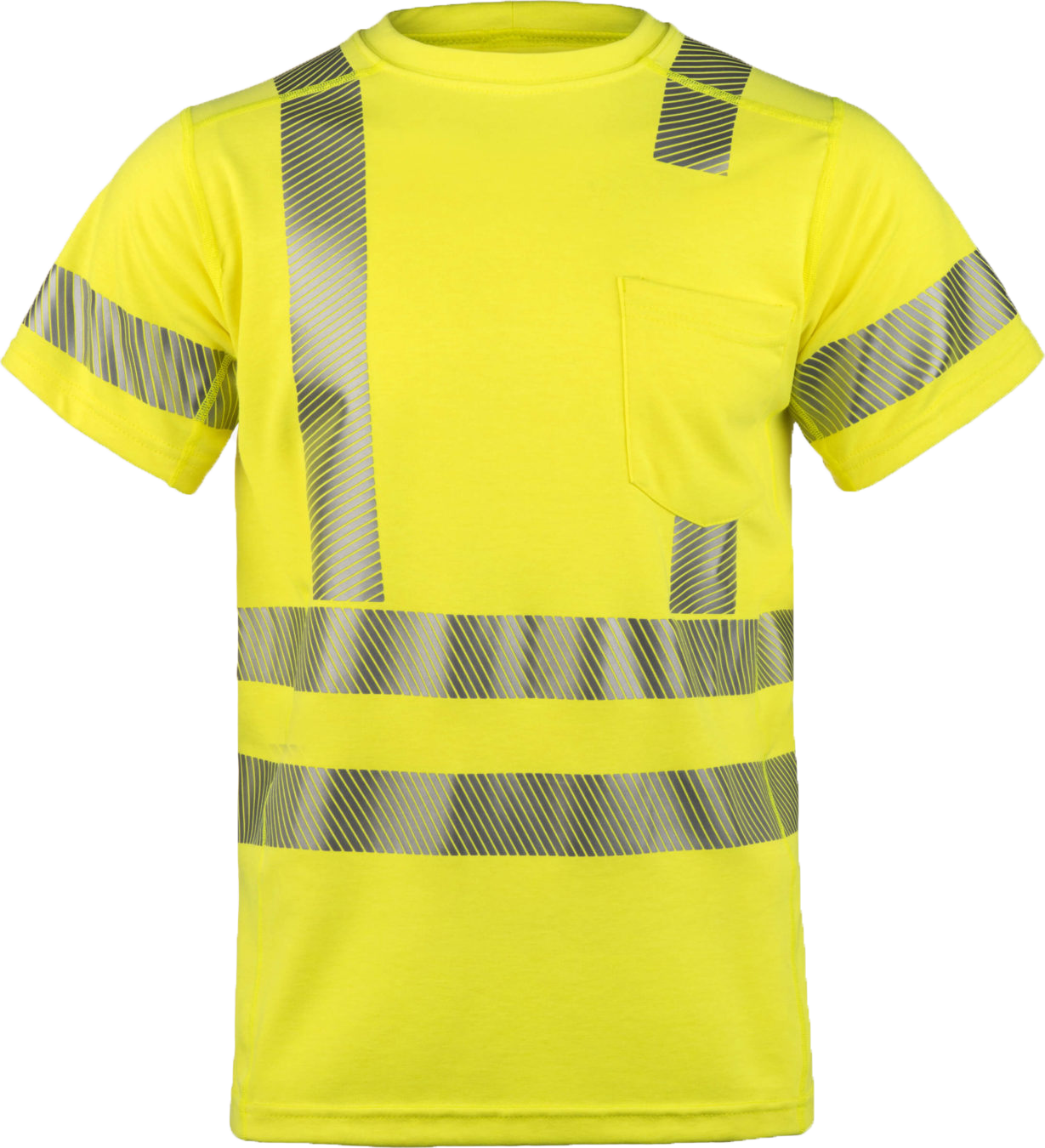 Hi vis shirts will often be used as a base or mid layer by your employees, so the material choices are extremely important. Choosing moisture-wicking fabric for your hi vis shirts will keep your team dry and protected as weather or their activity level changes. Keeping your employees comfortable on the job keeps them focused, reducing accidents and injuries.
Offering your team several hi vis shirt choices to match their preferences will ensure that this important safety equipment is always worn. The environment that your workers face year-round should drive your choices. Consider offering multiple options, such as short-sleeve hi vis shirts that keep workers cool in the heat and long-sleeve shirts that provide additional warmth in cooler weather.
Additional hi vis shirt options that workers appreciate include:
Wicking material for breathability and moisture management.
Inherent FR qualities that won't wash out or wear out.
Henley or button-up neck openings for comfort and breathability.
Breaks or segments in the reflective tape to allow for extra stretch.
Pockets to safely store essential items.
Tag-free and seam-free designs for reduced chafing.

Why Choose Lakeland?
Lakeland's high visibility clothing is designed with comfort and durability in mind. With a reputation for quality and exceptional customer service, Lakeland can support the safety of your team.