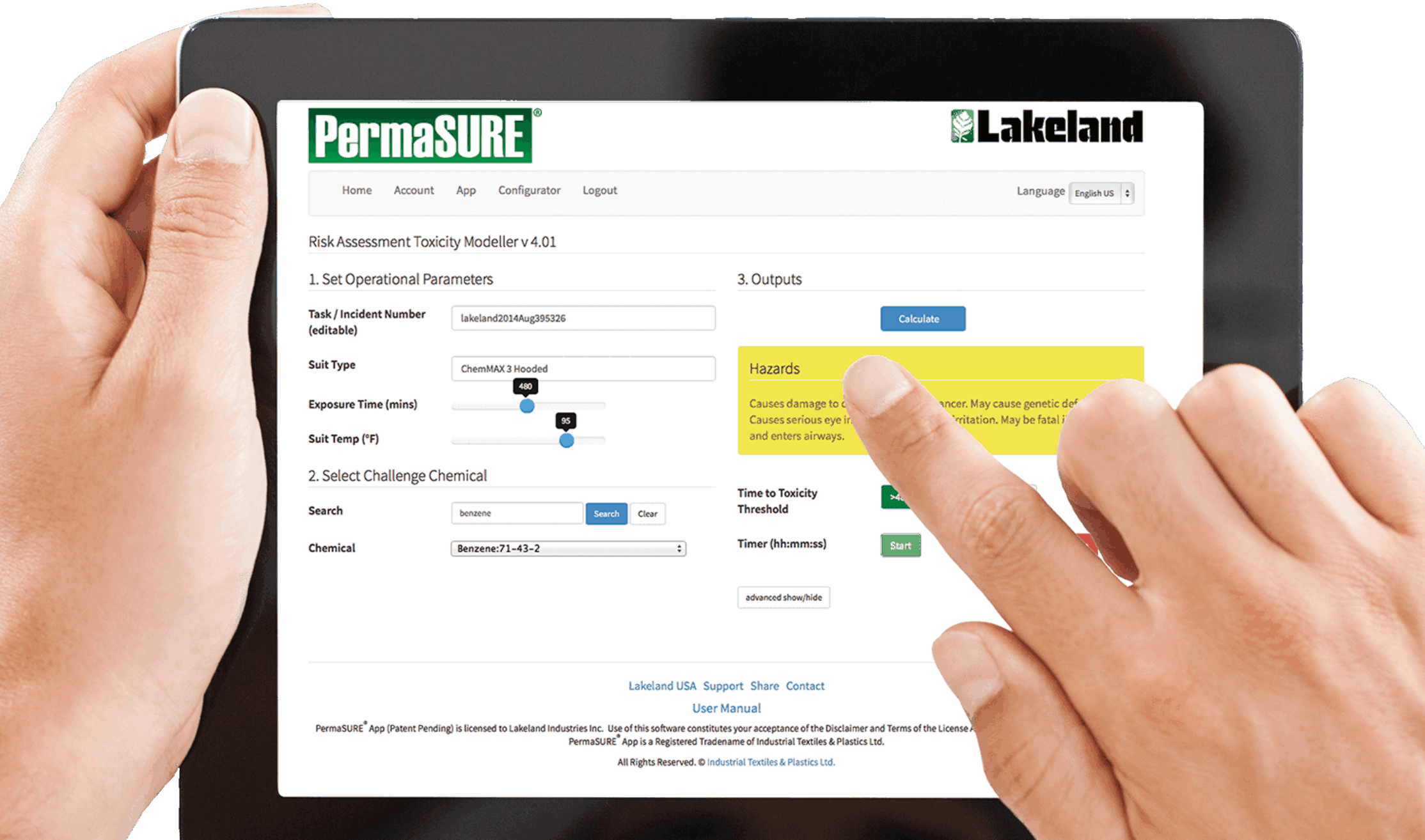 PermaSURE® is a free, mobile-friendly online tool that models permeation rates and provides safe-use times by incorporating environmental, temperature and chemical exposure factors. It is a state-of-the-art technology developed initially by leading Polymer chemists for defense forces to quickly determine which suits are needed for various chemical warfare agents and dual use chemicals. It is based on the known molecular characteristics and behavior of 4000+ chemicals interacting with Lakeland's specific chemical fabrics.
Key Features
Helps determine which suit is optimal for the various chemicals used.
Easy input of suit type, exposure time,temperature and chemical.
Provides calculation of how much the chemical has permeated.
Calculates safe-use times, taking into account environmental temperature and the toxicity thresholds of specific chemicals.
Alarm sounds on mobile device when safe use time limit is being approached.
Provides instant basic chemical hazard data and single-click links to detailed online safety data sheets.
Over 4000 chemicals in the database.
Robust documentation capabilities.