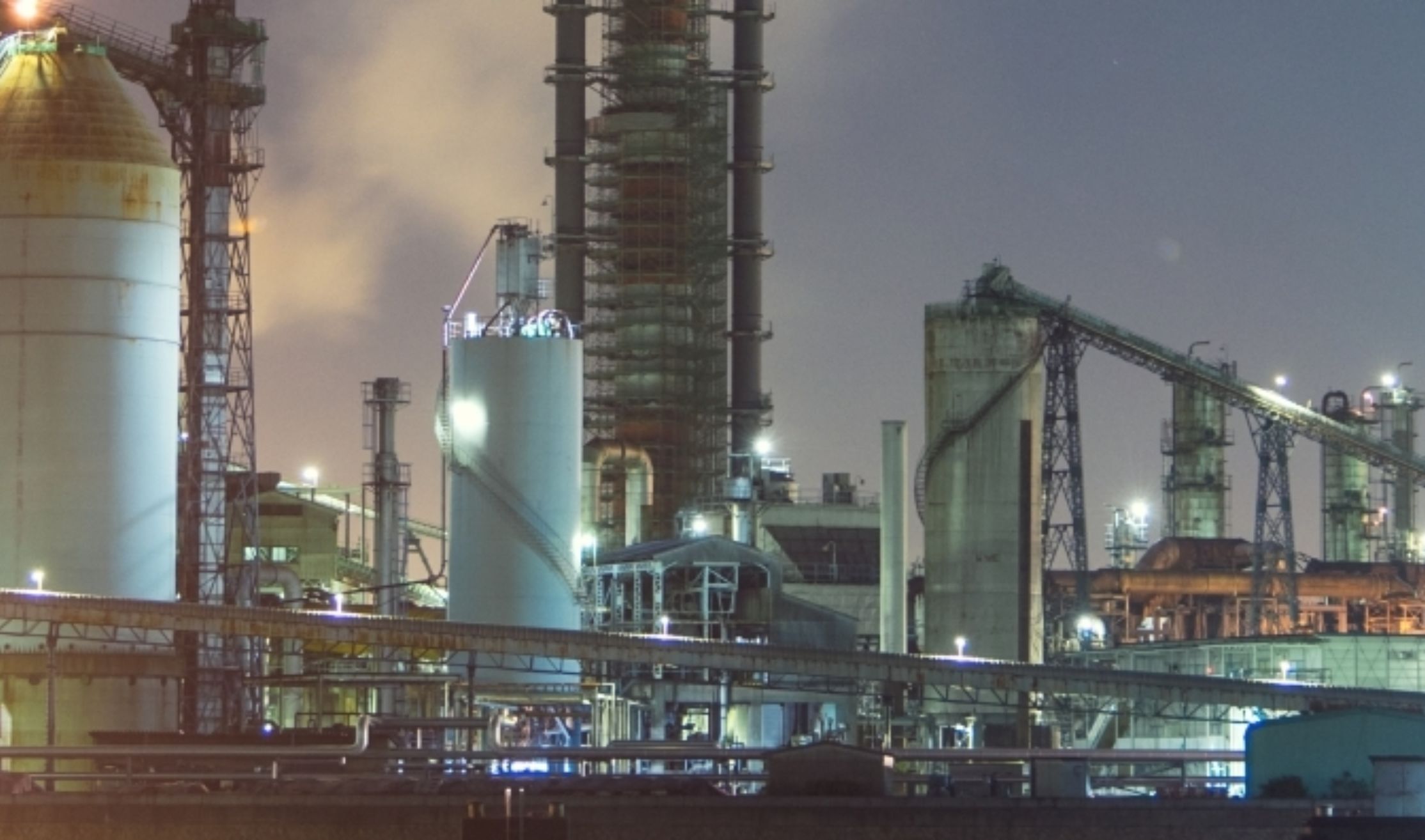 Using Technology to Determine Safe-Wear Time for Chemical Protective Clothing
What is Permasure®?
PermaSURE® is a free-to-use smartphone app that allows users to quickly and easily generate accurate safe-wear times for Lakeland chemical suits Chemmax® 3, Chemmax® 4 Plus and Interceptor® Plus.
In other words it calculates precisely how long a suit can be safely used before a level of toxicity that could cause the wearer harm might be reached. And best of all, it incorporates variations in environment such as temperature and works for over 4000 chemicals.

It means users of chemical suits can quickly establish safe working parameters for workers involved in applications involving hazardous chemicals - and accounting for the effect of temperature and other environmental factors.
Permasure® is an invaluable tool for managing chemical hazards in the workplace. The practical uses of Permasure® are many, but might include:-
First Responders or fire-fighters assessing how long suits can be safely worn - actually whilsten-route to an incident...
The site manager identifying which suit can be used and for how long to protect against a new chemical coming on site... in minutes...
Read more about practical uses of Permasure® here.
To access Permasure® search in your app store for "Lakeland ChemMax"... download and register for free!
How does it Work?
When the UK Ministry of Defence wanted to improve protection against chemical warfare agents they turned to a UK company and scientists specialising in polymers and technical materials. The result was not only superior fabrics featuring wide ranging chemical resistance combined with softness and flexibility - some of which now form the backbone of the ChemMAX® chemical suit range - but also the development of advanced modelling techniques allowing prediction of permeation rates through fabrics. These techniques use knowledge of the molecular structure of both chemical and fabric polymers to enable accurate calculation of the rate at which a chemical will permeate - even adjusting for temperature changes (permeation rate may double for every 10 Celsius rise in temperature).
Using knowledge of the relative toxicity of the selected chemical this allows a prediction of how long it might take until a harmful level of chemical permeated might be reached... in other words, how long the suit can be safely used... the "safe-wear time".
Until now, calculation of safe-wear time has been possible only manually - now with Permasure® it is available for users in a wide range of industries and applications where chemicals present a hazard.

(Note: the safe-Wear time provided by Permasure® is not the same as a "breakthrough time" provided by a permeation test. Permeation test data is for comparison of fabric performance only and should NOT be used to indicate safe wear of a chemical suit (the relevant EN standard specifically confirms this). In fact test data "breakthrough" is an indication of when permeation reaches a particular speed - not when it breaks through the fabric - so a chemical might be permeating through and could reach a harmful level of contaminationlong before the test "breakthrough".
You can read more about the common misunderstanding of chemical test breakthrough here.

This is one of many misunderstandings, misinterpretations and myths relating to PPE. You can read about 10 more in our ebook. Download it below:-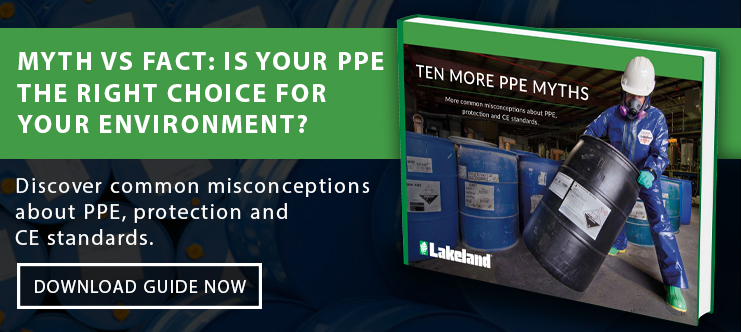 How do you use Permasure®?

Permasure® uses state-of-the-art technology developed initially by leading Polymer chemists for the UK Ministry of Defence to enable forces to quickly determine which suits are needed for various chemical warfare agents and dual use chemicals. In Permasure® this advanced molecular modelling all happens behind the scenes in the app: all you have to do is input the relevant task parameters. Once you've downloaded to your smartphone, registered and been authorised for use (see below), a few simple steps will generate your first safe-wear time:-

Tab 1: (Garment Tab): Select garment and suit style in use
Tab 1: (Garment Tab): Input suit and chemical temperature and indicate exposure time (the likely duration of exposure)
Tab 2: (Chemical Tab): Select chemical from over 4000 in the database using the smart search tool. You will immediately be provided with a confirmatory CAS number and essential hazard data
Tab 3: (Assessment Tab): Confirm input details and click "calculate".
In seconds you will be provided with either:-
a RED warning box indicating a harmful level of contamination may be reached within the exposure time - in which case you can select a different garment and recalculate or consider revising the task to stay within the safe-wear time,
OR
A green "go" box indicating you will be safe to wear the suit for the indicated exposure time.
Key Features
Helps determine which suit is optimal for the various chemicals used.
Easy input of suit type, exposure time,temperature and chemical.
Provides calculation of how much of the chemical has permeated over time.
Calculates safe-use times, taking into account environmental temperature and the toxicity thresholds of specific chemicals.
Alarm sounds on mobile device when safe use time limit is being approached.
Provides instant basic chemical hazard data and single-click links to detailed online safety data sheets.
Over 4000 chemicals in the database.
Robust documentation capabilities.
On-line and face-to-face training available
We are pleased to organise personalised training for safety managers, users or distributors sales teams on how to use and interpret Permasure® and on related issues concerning chemical protective clothing, chemicals, related standards and permeation test data. This can be done in no more than 30 minutes or less and can be organised via on-line conference or through personal visits at your premises and convenience.

Where can Permasure® be accessed?
Download more information about Lakeland training opportunities here.
Download more details about PermaSURE® in English / Francaise / Allemagne / Espana / Polska / Nederlands / Italiano

Search your app-store for the "Lakeland ChemMax" to download the app and to register for free.
Note that users are required to register with an official company domain e-mail (generic email addresses such as G-mail.com or yahoo.com are not accepted) and may be required to undergo essential basic training on the use and implications of Permasure® before being approved for use.
Contact sales-europe@lakeland.com for more information