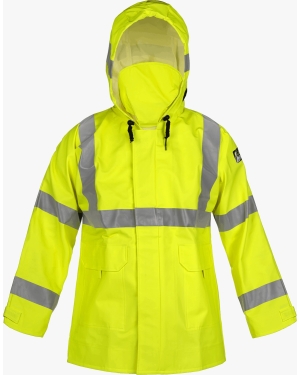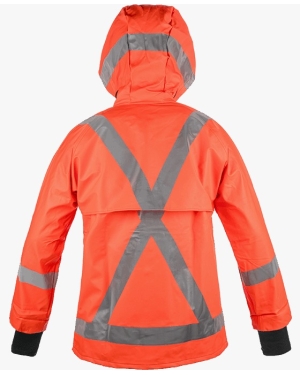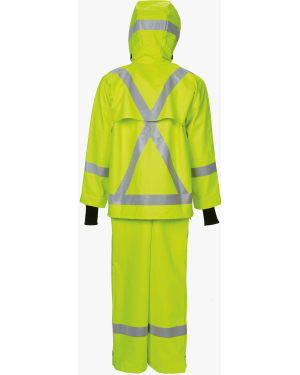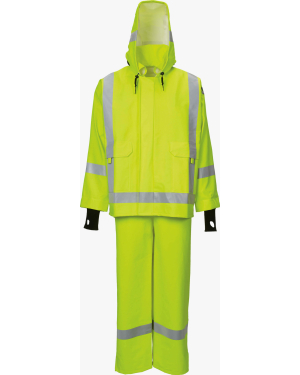 If you're interested in availability, please speak with a Lakeland product specialist or your local distributor.
FR/Arc Rated PVC Rain Jacket
Dual Certified for Electric Arc Flash and Flash Fire Protectio
Lakeland Arc X® industrial PVC rain jacket offers superior performance, remarkable comfort, proven durability, and maximum protection. With superior puncture, tear and abrasion resistance this rainwear is also reinforced with high frequency sealed seams for maximum strength.

Arc X® Industrial PVC Rain Jacket Features:
Oversized hood
Front storm flap with hook and loop closure
D-ring pass-through
Vented back
3″ anti-wicking moisture dam on bottom of jacket
Seams are stitched and high-frequency sealed
Hook and loop adjustable jacket and pant cuffs
Two oversize lower jacket front pockets with hook and loop
closure and pull-tab openings