Courage. Camaraderie. Competition. These are the qualities sewn into the fabric of the world's best lineworkers at the 2021 International Lineman's Rodeo. But it's not only the best of the best who gather annually in Overland Park, Kansas to compete in traditional lineman tasks and skills. The next generation of lineworkers is also in attendance, looking to make connections, draw inspiration, and learn what it takes to be a world-class lineworker.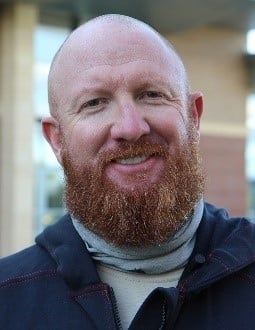 "It is a competition, but we're all here to help each other and make each other better. That's what this trade is about is helping one another. There's a lot of joy that comes out of it," said Brian Wheeler, Groundman for Hotline Construction/Team Dry Canyon.
Competing in Lakeland High Performance FR, Wheeler's team took first place in Journeyman Mystery Event #1, the obstacle pole. Wheeler, along with journeyman teammates Russell Smith and Casey Slater, smoked the competition with a time of 10:32.20 and zero deductions. The next-best team was a full 46 seconds behind the trio. They also scored a top-10 finish in the Hurtman Rescue Event, placing 9th.
Journeyman Casey Slater competes in Mystery Event #1, the obstacle pole," Slater said, "Journeyman teams are not only putting on the best performance we can, we're also helping those guys to put on the best performance they can in hopes that turns around and comes back on itself one day."
That spirit of cooperation is at the heart of the event. No team can win off the strength of just one person alone. They must come together, have a shared purpose, and most importantly, trust one another's expertise.
While prizes, titles, and bragging rights are on the line at the International Lineman's Rodeo, the real challenge is on the job. Maintaining the grid that powers everyday life is a dangerous trade, carrying a very real risk of injury or death. But when disaster strikes, these highly skilled men and women grab their tools, put on their protective gear, and go to work.
Whether it's competing for a title or restoring power after a storm, Lakeland knows the last thing any lineworker needs is to worry about the quality or comfort of their protective clothing. The company also recognizes that the trade has no typical day and that a lineworker can be called upon at a moment's notice on a 100-degree summer day just as easily as during a snow storm.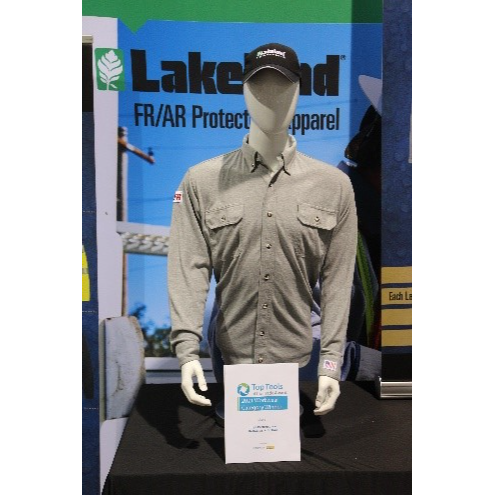 Lakeland's High Performance button-up knit features inherent moisture management that is part of Lakeland's exclusive layering system. It's one of the reasons the shirt was recognized at the International Lineman's Rodeo as the winner of the 2021 Top Tools of the Trade award in the Workwear category. The T&D World and Utility Products Top Tools of the Trade competition highlights the talent, innovation, and dedication to product development displayed by choice exhibitors at the annual International Lineman's Rodeo.
Lakeland CEO Charlie Roberson said, "We at Lakeland are proud to have our high-performance FR button-up knit recognized as the '2021 Top Tool of the Trade' for linemen in the Workwear category. Reliable protection, as well as superior quality and comfort, are the top priorities for our product design and management teams at Lakeland, and our high-performance FR line is a perfect example of those values at work." 
For the competitors at the International Lineman's Rodeo, this year's competition had even more meaning. The 2020 competition was canceled due to COVID-19, so the last time many of the teams saw one another was two years ago. Slater said, "It's nice to be back after having a year off and wondering if this was ever going to happen again. It's just nice to get back to somewhat normal." 
Lakeland Industries congratulates Wheeler, Slater, and Smith on excellent performances.